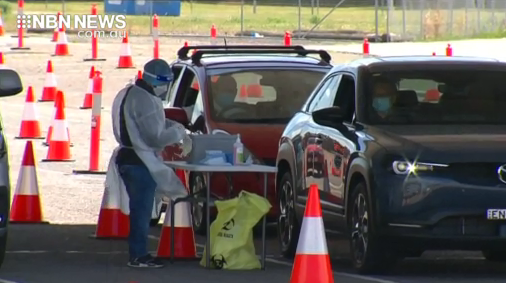 While New South Wales' local COVID-19 case numbers are dropping, with 787 recorded today, there's concern the Hunter case load is continuing to climb.
Of the Hunter New England's 46 cases, at least 23 were infectious in the community, 12 are unlinked and six are still under investigation.
The majority of the region's cases are from Newcastle, with 21 recorded there and 12 from the Lake Macquarie LGA.
There were four cases each in Cessnock, Maitland and Port Stephens and one case in Muswellbrook.
Hunter New England Health's Dr David Durrheim says most of the transmission is happening in social groups.
"It's people who know each other, people who are getting together not wearing masks, people who are spreading it to friends and family," Dr Durrheim said.
"A number of our cases have been infectious in the community and symptomatic in the community, while they've been moving around and unfortunately that does give covid the opportunity of rapidly spreading."
He said although the Upper Hunter isn't in lockdown, the community there should be on high alert, after a number of mystery cases cropped up in Muswellbrook and Singleton.
"The virus is very close, we know people travel regularly up for work into that part of the world and they may take the virus with them."
Newcastle Courthouse will be closed for cleaning today, after a covid-positive person visited the building.
Courthouse staff and attendees have been notified and are following NSW Health advice.
Meanwhile, the Central Coast recorded 29 new local covid cases, only two of which who were isolating while infectious.
The source of infection for 15 of the cases is still under investigation.
NSW Chief Health Officer Dr Kerry Chant says health authorities are keeping a close on the rising case numbers in regional areas.
"So, whilst a number of cases are still rising from those areas of South Western Sydney and Western Sydney, we are seeing these increased cases both in regional areas as well in Western NSW and again in that Hunter, Central Coast and Illawarra region," said Dr Chant.
"We are seeing an increase in case numbers around Newcastle, Muswellbrook, Singleton and Newcastle in general."