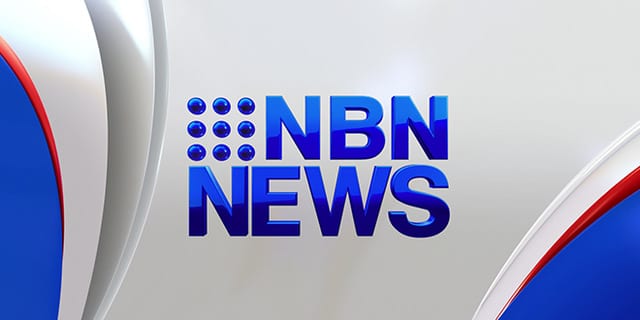 Welcome to the NBN Digital information page.
Check regularly for the latest on this exciting new television experience.
PUBLIC NOTICE NBN LIMITED and SBS CORPORATION
NBN Television and SBS Corporation wishes to advise that they will be commencing a test transmission of 3D TV (stereoscopic video format) on or after midnight, Wednesday 19th May 2010. The transmission is of a trial nature only, and is scheduled to operate for a period of 9 weeks. This transmission will originate from two inner city translator sites only, located at Cooks Hill and Charlestown on Channel 35 (578.375Mhz). The digital service channel number will be Channel 40. The transmission will carry 3D video content in H.264 (MPEG-4) format and will not necessarily be able to be received on current HDTV receivers. Only specific 3DTV receivers will be capable of decoding the signal and displaying the video content in stereoscopic format.
If this test transmission causes interference to other radio communications or problems with your digital television tuning or reception, please contact one of the following:
Digital Engineering Manager, NBN Television, PO Box 750 Newcastle NSW 2300
Tel: 0249292933 or email nnswtvreception@nbntv.com.au
You can access our online feedback page here
SBS Corporation: 1800 500 727
Download the latest Nine 3D Trial FAQ sheet here
DIGITAL TELEVISION OVERVIEW
Murwillumbah (Springbrook)
Test transmissions will commence on Monday 7 December on UHF channel 37 (592.5MHz).
Q. Could these digital terrestrial television transmissions affect reception
of existing analog television services.
A. Some interference may occur to the connection between VCRs and
TV sets. This is because many VCRs are connected to the TV set via a single cord and use one of the channels 36, 37 or 38 to transmit the VCR output to
the TV set.
Q. If the interference I am experiencing occurs on ALL channels what should I do?
( If interference is only to some channels go to question 3)
A. First establish what might be the source of the interference.
Step a. Check to see if the interference is coming from some local source. It could come
from a nearby motor, refrigerator, computer, mobile phone or other electrical or electronic device or a loose
cable or a damaged antenna.
Check that none of these potential sources of interference are affecting your reception and
attend to them if necessary.
Step b. Make sure that your VCR is not faulty. To check this, disconnect the TV antenna
cable (not the Pay-TV cable, if present) from the wall socket (while following the manufacturers
guidelines on safety), and then play a pre-recorded video cassette.
If it plays back satisfactorily, then your VCR is OK and the problem is probably due to
interference from an external source.
If it does not play back satisfactorily, then your VCR needs attention and you should follow
the manufacturer's instructions if it is still under warranty, or otherwise call a service
organisation.
Now reconnect your TV antenna cable at the wall socket with your VCR bypassed.
Step c. Turn off your VCR and check the local stations on your television. The interference
should disappear.
If the interference is still present on ALL channels, then your TV needs attention and you should
follow the manufacturer's instructions if it is still under warranty, or otherwise call a service
organisation.
Q. If the interference is caused by the VCR then what can I do
A. You have three major options:
Option 1. Use the A/V connections
Connect your television to the VCR through the audio and video (A/V) connections and watch video
cassettes with the TV in video mode rather than TV mode. This is the simplest and best solution
and it gives you better picture quality.
The A/V connections are sockets (generally white, red and yellow) on the back or front of the
equipment which are usually marked VIDEO OUT and AUDIO OUT on a VCR and as VIDEO IN and AUDIO IN on a television set.
Check your VCR and television set manuals for details on connecting the equipment. A/V Cables are
readily available from electrical retailers.
If this connection is possible with your VCR you do not need to do any more.
Do not however disconnect the current single lead VCR antenna out to TV set antenna in
connection.
If you require more details on how to carry out option 1 speak to your local TV retailer, or send a
self addressed stamped envelope to your local TV station asking for the AV Leaflet or the web
site of any of the local TV stations.
However, not every TV has A/V connections. If yours does not see Option 2.
Option 2. Retune your VCR output channel
Warning Follow the manufacturer's guidelines at all times.
Do not open the case of your VCR or television set, or you may receive an electric shock.
If your television set or VCR does not have A/V connections, you can retune the output channel of
your VCR to a channel where there is no interference. This may involve trying several channels
before you find one that is not being used locally.
Follow these steps:
Step a. Consult your VCR manual and follow the instructions on how to retune your VCR
(making sure to follow all safety guidelines). It will either be by using:
A menu system, appearing either on-screen (using the remote control) or by pressing buttons on the
VCR front panel display or a small tuning screw in the back of the VCR (generally earlier model VCRs).
Step b. After changing your VCR's output channel, you may need to retune your television set
to receive the signal from the VCR.
To retune your TV, consult your TV manual for instructions (making sure to follow all safety
guidelines). Retuning will probably involve using the TV's channel set up function to scan the
UHF channels on the TV set to find the VCR signal. Some TVs have a simple automated process for
carrying out channel set up.
Option 3. Temporary solutions. you can temporarily remove the interference and still
enjoy your TV and VCR!
Even if you have not got AV cords or your VCR needs retuning but you cannot do it immediately, it
should not stop you from having interference free use of your TV and VCR:
You can still watch TV, just turn your VCR off, connect the TV directly to the wall socket (aerial) and use the TV set to tune channels as normal.
You can still play video cassettes, just unplug the antenna from the wall socket (aerial) and plug it into the VCR without the wall socket connected
it.
Q. If the previous advice does not help me to resolve my interference problems what should I do and who should I ring?
A. Contact your TV service organization.
Q. What should I do if I am suffering interference to my Pay-TV channels?
A. Contact your Pay-TV service provider.