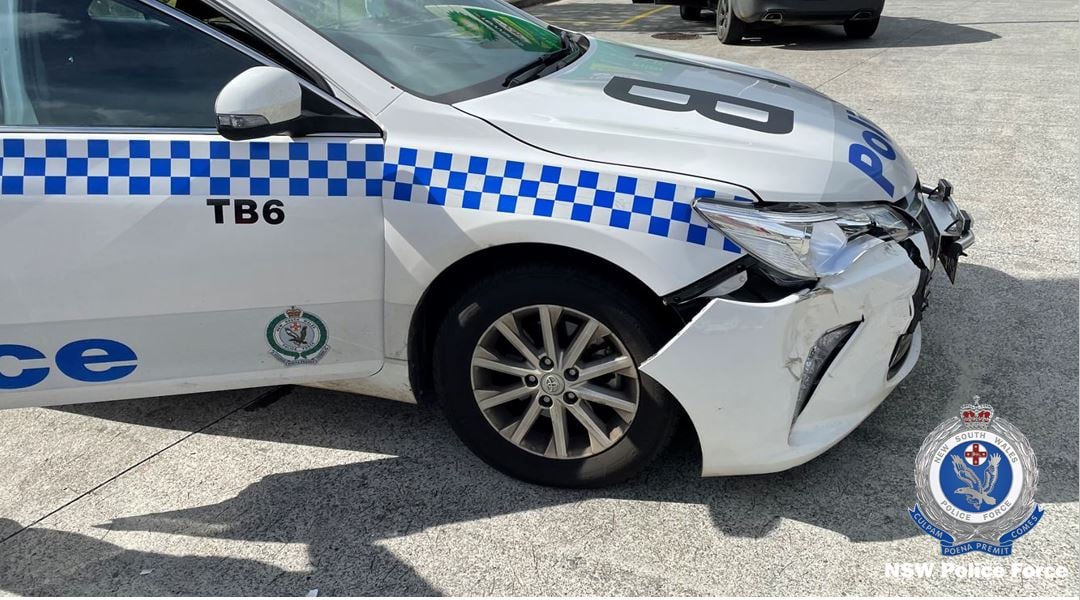 A police car has been rammed and an officer has narrowly escaped being hit by a 4WD on the state's Far North Coast.
Around midday yesterday, officers saw what they believed to be a stolen Jeep Cherokee being driven through a service centre on the Pacific Highway at Chinderah.
They allege that when they approached the 4WD, it drastically accelerated, narrowly avoiding one of the officers.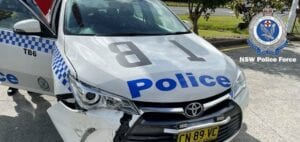 The Jeep then allegedly rammed into two police cars, before it stopped nearby.
Back-up police arrived with a Dog Unit, arresting three of the four people inside the vehicle.
However, the driver got away.
Inside the car, police found a loaded .22 calibre rifle, several knives, methylamphetamine and stolen identity documents.
The trio were taken to Tweed Heads Police Station, where they were charged.
A 24-year-old woman, who was wanted on three outstanding warrants, and two men, aged 30 and 21, were all charged with being carried in a conveyance taken without consent of the owner, along with a number of other offences.
All three were refused bail and will appear before Tweed Heads Local Court today
Investigations are continuing.