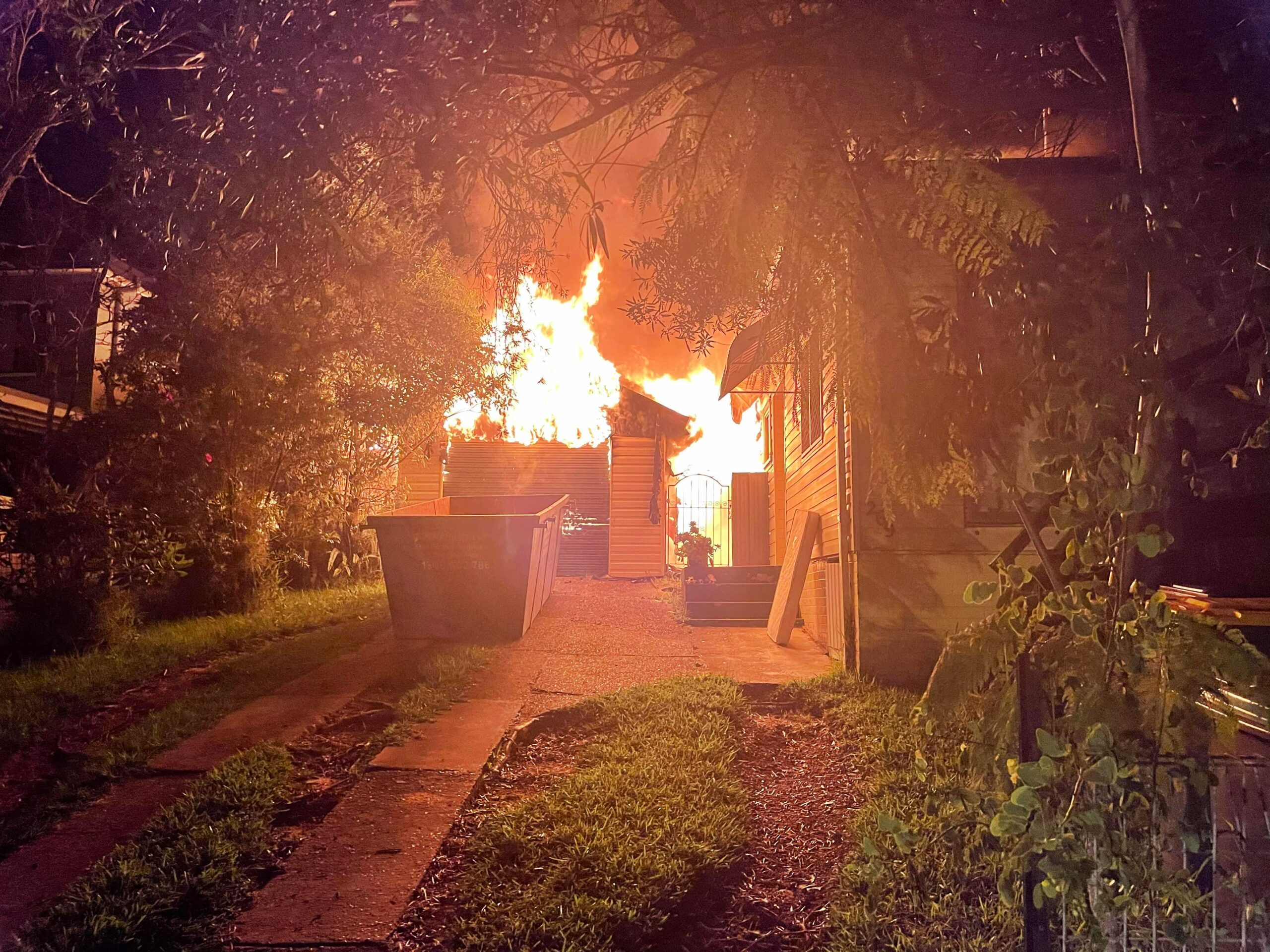 A blaze, believed to have been sparked by a cigarette, has torn through a family home at Kotara overnight.
Around 20 firefighters, from five separate stations, were called to the Park Avenue property at around 10pm.
The flames engulfed the garage and then quickly spread to the rest of the house.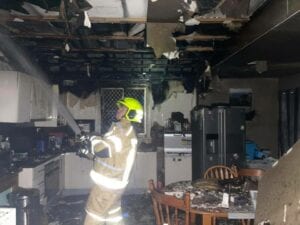 A man was, who was home at the time, was taken to hospital with smoke inhalation.
It took crews just over two hours to bring the fire under control.
The devastated residents returned to inspect the wreckage this morning and were able to salvage a few of their belongings.
The fire totally destroyed their garage and has damaged 20% of their home.
Authorities are investigating what may have sparked the inferno, but suspect a lit cigarette is to blame.