Aspiring Police Rescue Operators from across New South Wales' Western Region were put to the test this month during a gruelling 3-day selection course for the NSW Police Force Rescue and Bomb Disposal Unit.
Twenty-five officers, from Tamworth to Dareton, endured confined spaces, heights and tough terrain while testing their bomb disposal skills and land search and rescue techniques.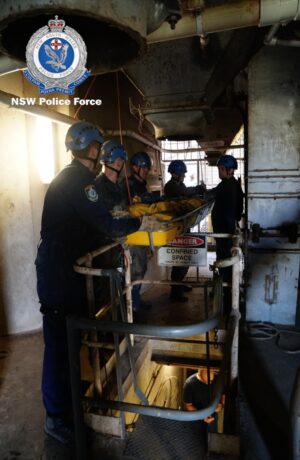 The training is also used to challenge the candidates around their phobias.
Chief Inspector Brenton Charlton said it's an extremely intense three days, held at the Eumungerie silos.
"Initially we started with 25 operators and due to the selection process of swimming, fitness and aptitude testing, we're now down to a core of 12," said Chief Inspector Charlton.
"We've exhausted them over the three days, it's been extremely difficult and hard for them, but all 12 operators will make great operators into the future."
Chief Inspector Charlton emphasised the importance of increasing police rescue resources and capability in the state's regional and remote areas.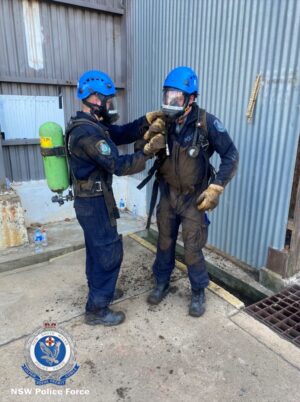 "Having the resources here is strategically important to our operation, it gives us a quick response time for NSW PF operations but also for the community of NSW," he said.
Acting Western Region Commander, Acting Assistant Commissioner Brett Greentree, said the course is a welcomed asset to the region.
"The training is world-class and I am confident these officers will significantly enhance our capability by responding swiftly and safely to calls for assistance right across the region," Acting Assistant Commissioner Greentree said.
The successful participants will now proceed onto the next phase of selection in order to become a member of the unit.