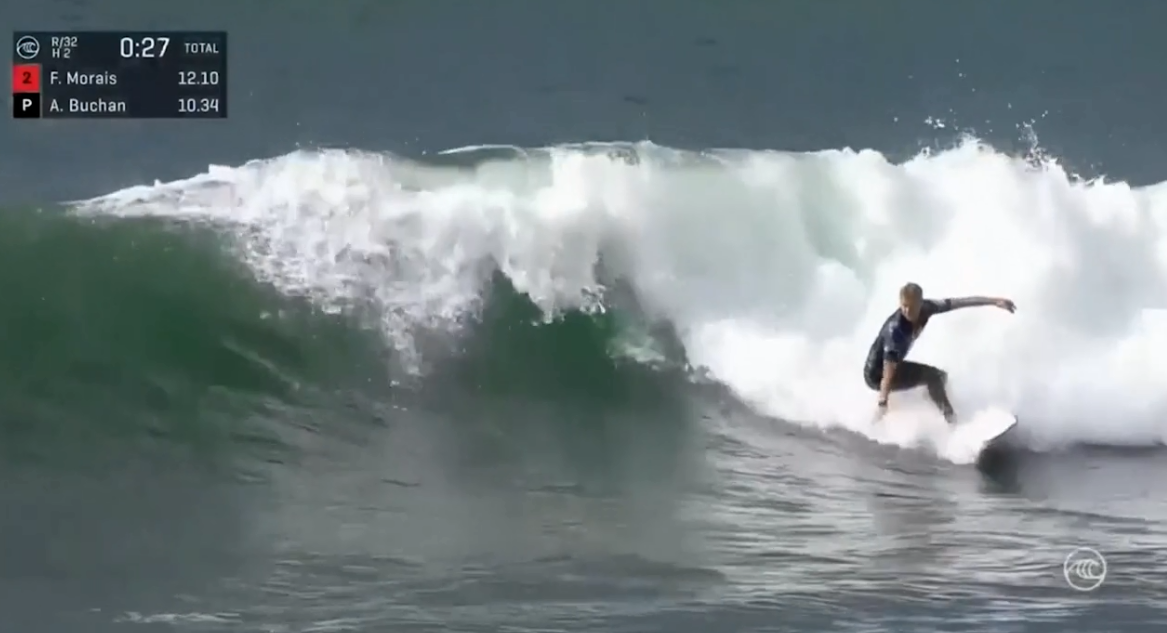 Avoca's Wade Carmichael has scraped through to the next round of the Newcastle Cup, after a tough stoush against Seth Moniz.
The Hawaiian was in the lead until Carmichael scored a wave of 7-point-5-0, putting the local on top.
Fellow Avoca surfer, Ace Buchan has been eliminated following this morning's loss against Frederico Morais.
(VISION ONLY)