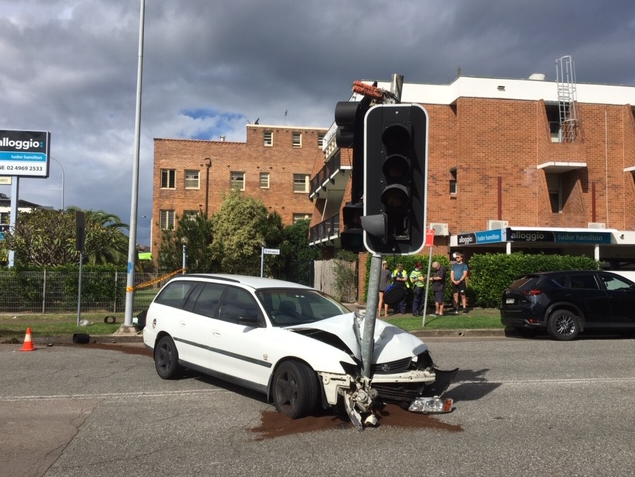 A man has been arrested after allegedly crashing into a power pole and traffic lights in Newcastle, before running from the scene.
Police were called to the corner of Tudor and Steel Streets in Hamilton around 1:45pm today, where a Holden Commodore had taken out a power pole and set of traffic lights.
Police say the driver took off from the scene, but they tracked him down a short time later.
No other vehicles were involved in the crash.
Ausgrid has been alerted and traffic is being diverted.