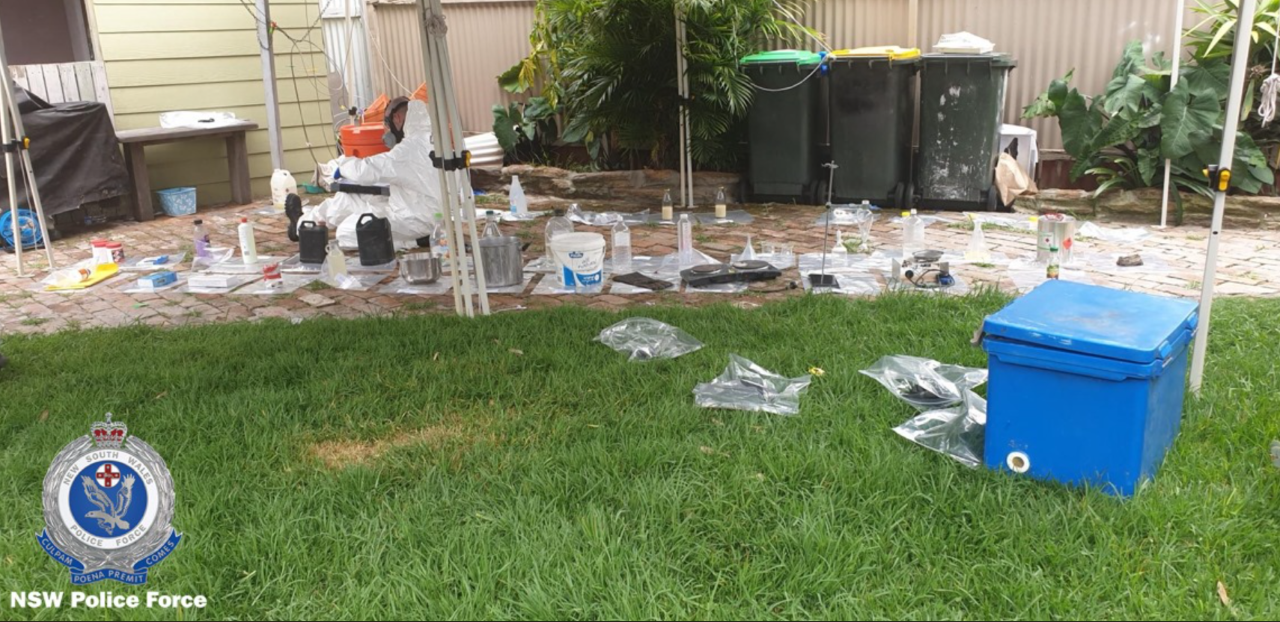 Two men will spend Christmas behind bars after officers dismantled a clandestine lab in the Hunter.
They were arrested and charged with drug offences yesterday, following a month long investigation into the alleged manufacture and supply of methylamphetamine in the Maitland area.
Following extensive inquiries, police executed a search warrant at a home on Hunter Street, Maitland, on Tuesday afternoon.
They found clandestine laboratory at the rear of the property, including equipment and chemicals consistent with the supply and manufacture of prohibited drugs.
Officers from the State Crime Command's Drug and Firearm Squad Chemical Operations Unit attended to dismantle the lab and continued on Wednesday.
Other items seized during the warrant include liquid believed to be a precursor for the manufacture of prohibited drugs, an electronic stun device, two pistols, a rifle scope, and a set of nun-chucks.
Two men – aged 47 and 39 – were arrested at the home and taken to Maitland Police Station.
Both men were charged with possess precursor intend to use in manufacture/production, supply large commercial quantity prohibited drug and possess unauthorised pistol.
Bail was formally refused at Maitland Local Court yesterday, and are expected to reappear at the same court on Thursday 21 January 2021.