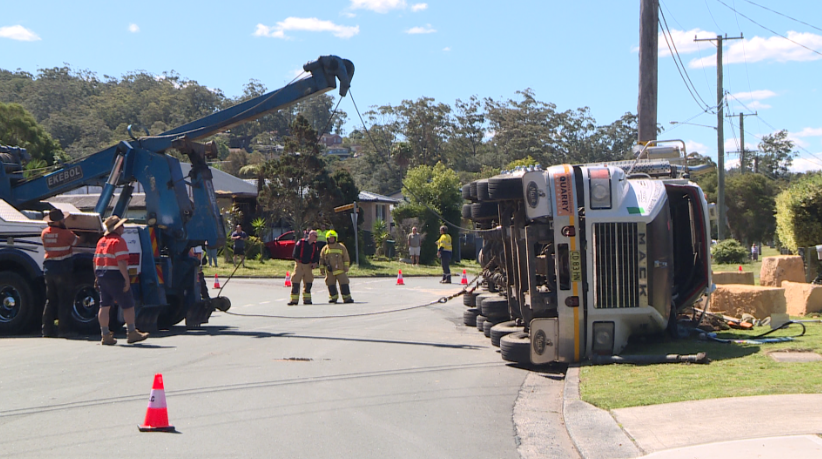 Police say a truck which rolled and lost its sandstone load at Narara yesterday, had faulty brakes.
The heavy rigid has been slapped with a defect notice, as investigations continue into the crash.
The male driver was taken to Gosford Hospital, suffering shock, but miraculously, no one else was injured.
(VISION ONLY.)