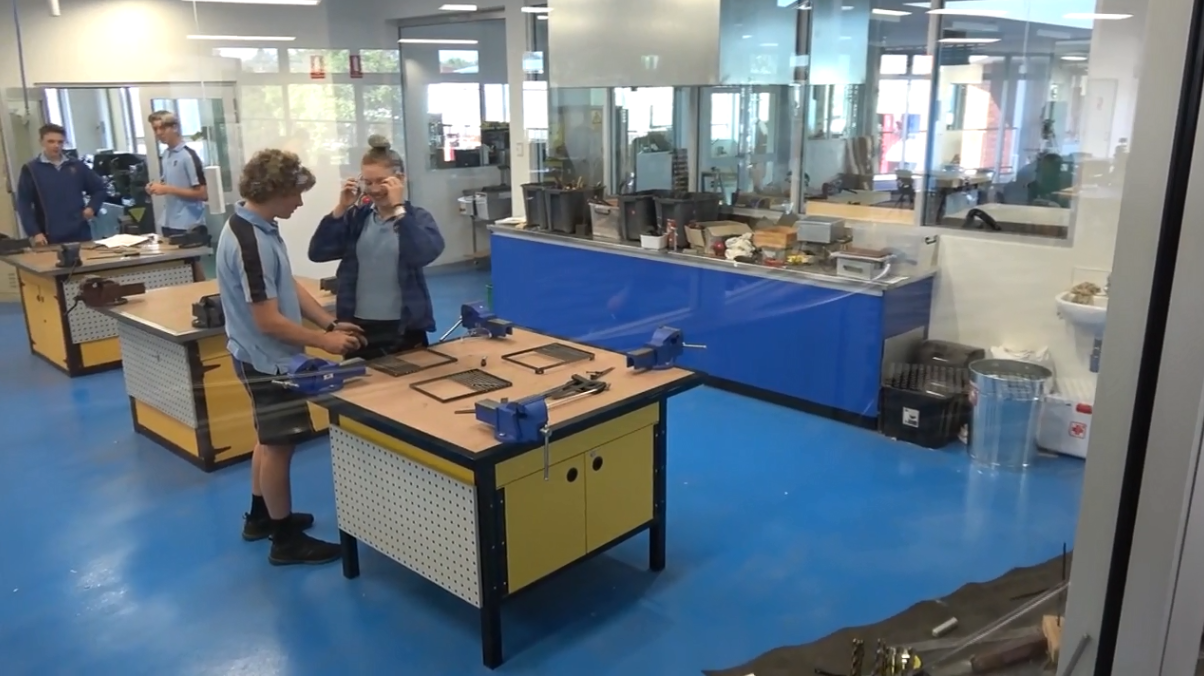 A state-of-the-art technical and applied studies building has opened at Lismore's Trinity Catholic College.
Students in years seven and eight will get to use the facility for courses including wood work, metal work, engineering and jewellery making.
"It's fundamental, it teaches the skills we need moving ahead in society, it brings an innovative and modern approach to the teaching of technical applied studies," Trinity Catholic College Principal, Brother John Hilet, said.
It took four years to plan and build, at a cost of more than $5-million.
(AUDIO IN PARTS)