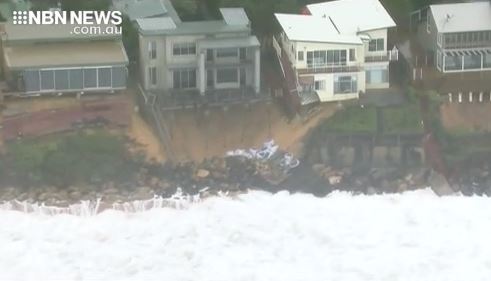 The state government will set up a taskforce to find a long term solution to the erosion crisis at Wamberal; and fast.
It comes after two East Coast Lows battered the dune, seeing sections of homes crumble into the sea this month.
The group will be chaired by coastal engineer Dr Phil Watson, with a focus on developing a design for a seawall.
"I would like to see something concrete – pardon the pun – on my desk, in six months," Local Government Minister Shelley Hancock said.
"But it's complex, so it's going to take a lot of smart heads to come up with the process."
(VISION ONLY.)