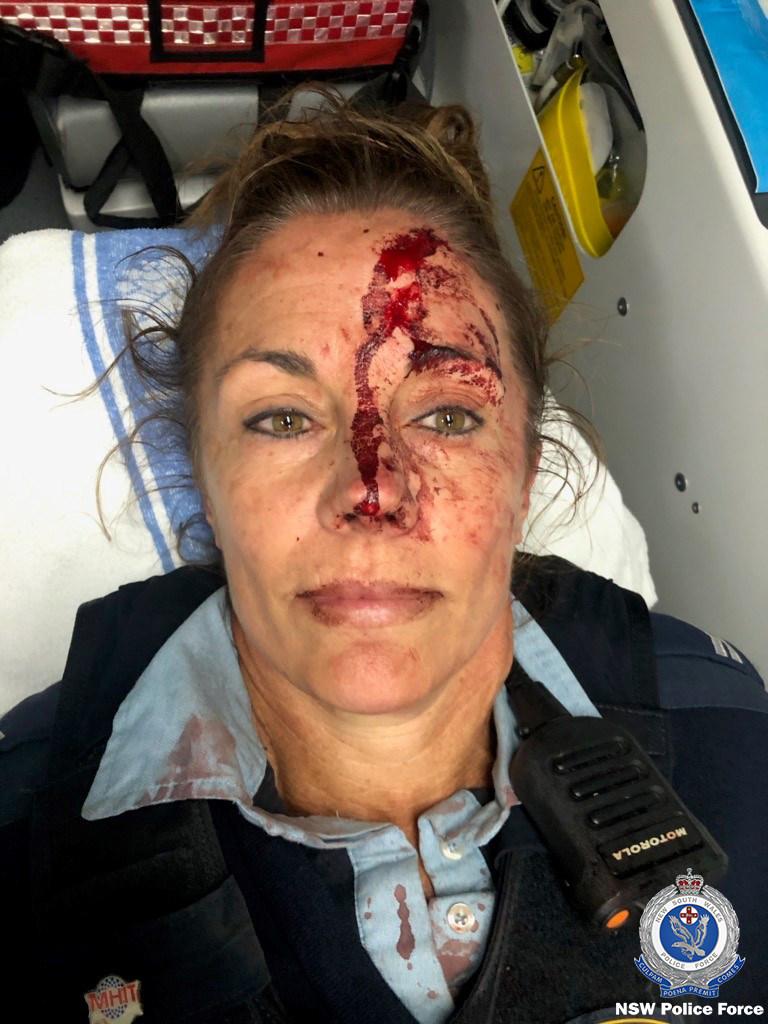 A police officer is recovering in hospital after allegedly being punched and kneed in the head multiple times by a Central Coast man.
The 28-year-old accused of the assault will front court today on six different charges.
The incident unfolded at around 7am, when police returned to Walu Avenue in Halekulani following several reports a man was yelling threats and attempting to enter neighbours' properties.
The man became aggressive when officers approached him, punching the 47-year-old female senior constable in the head multiple times.
The officers attempted to restrain him, but he lunged at the female officer again and continued to punch and knee her in the head.
He was finally arrested and taken to Wyong Police Station, charged with a string of assault and intimidation offences.
The senior constable sustained facial lacerations and was treated at the scene, before being taken to Wyong Hospital.
The man was refused bail to appear in Wyong Local Court today.