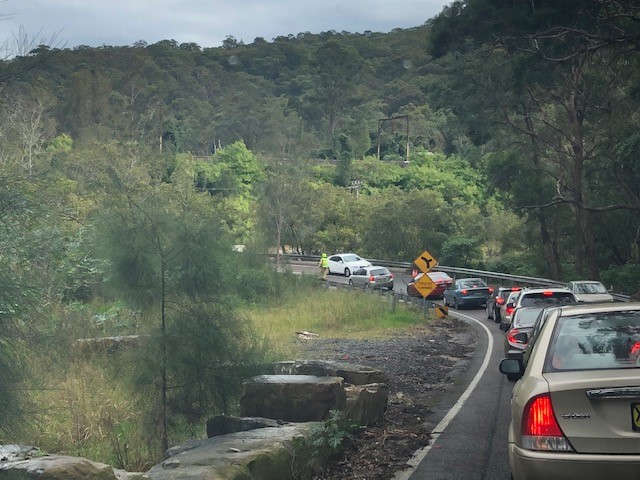 A car has rolled in wet conditions on the notorious Woy Woy Road on the Central Coast.
Emergency services were called to Horsfield Bay, just after 1 o'clock this afternoon, after reports a car rolled on it's side, blocking the South Bound lane.
Fire Rescue NSW are on scene though thankfully the driver is uninjured.
Traffic is banked up and other motorists are being told to avoid the area.
Locals say Woy Woy Road is notorious for accidents.
In March, 22-year-old Emily Flello was left fighting for life, after her Mazda drifted onto the wrong side of the road and hit two other vehicles.
She later died from her injuries.