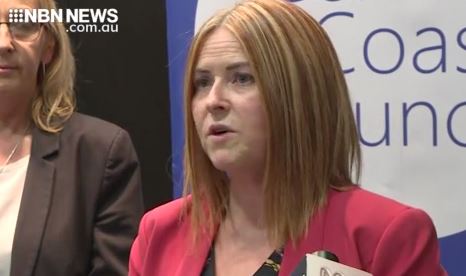 As the storm clean up continues there are growing calls for Central Coast Mayor Lisa Matthews to step down.
Councillors Greg Best and Bruce McLachlan will tonight bring forward a motion demanding her resignation due to a collapse in community confidence.
It comes after a large number of locals expressed their outrage with how council handled the recent Tuggerah Lakes flood.
Lisa Matthews has been in the since September after taking the reigns from Deputy Mayor Jane Smith.
(VISION ONLY)