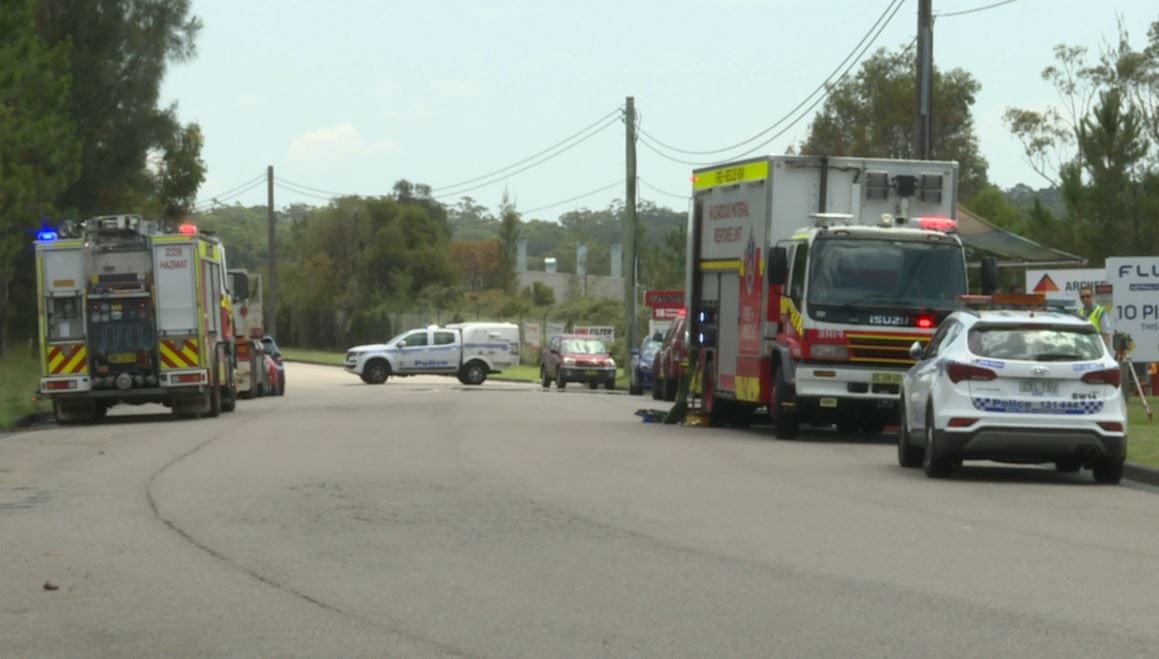 Two people have been taken to hospital following a HAZMAT incident at a Somersby pool chemical factory.
Around 40 people were evacuated from the building on Pile Road just after 10 o'clock this morning…
After the fumes from a chemical reaction sparked a small blaze.
"The sprinkler system did activate at that time, which managed to contain the fire to the location." Inspector Mark Delves – Fire and Rescue NSW.
Dozens were treated for coughing and watering eyes, following exposure to the fumes.
(VISION ONLY)