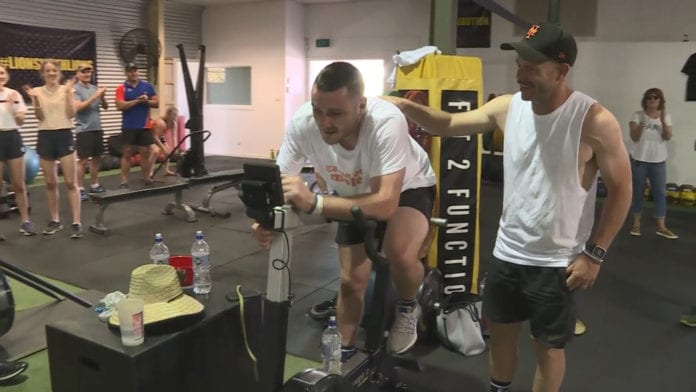 A daring group of gym-goers have put their fitness to the test in Tamworth, completing a joint 24-hour marathon.
A team member pedalled the bike for half-an-hour, before swapping with another person.
Head trainer Adam Brook, who is battling stage 4 melanoma, completed the final stint this morning.
"At the moment, it's sitting at about 3 and a half thousand dollars. We're actually hopeful that in the next week, with a few more donations to come through, we might push 4 or upwards of 5 thousand dollars which would be great… Absolutely mind blowing actually."
The funds raised from the challenge will be donated to the Melanoma Institute.
(AUDIO IN PARTS)