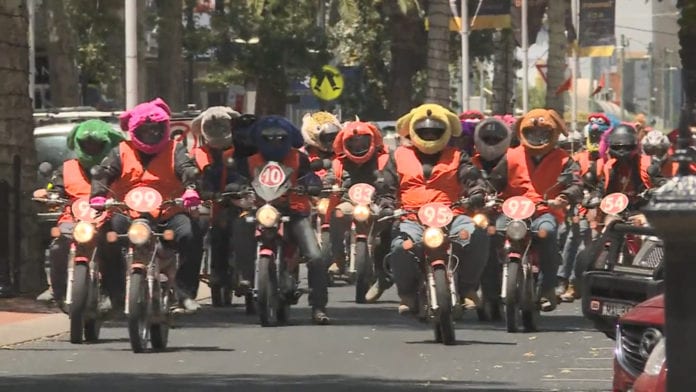 The annual postie bike ride has come to an end… riders arriving back in Tamworth after six days on the road.
They cycled up the coast, stopping in at rural schools in Lismore, Casino, Tenterfield and Glenn Innes.
Each participant raising more than $2000 for the Variety children's charity – which helps sick and disadvantaged children.
(VISION ONLY)