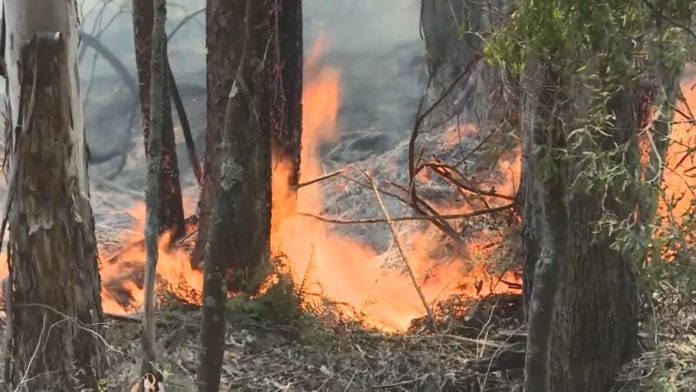 Police are renewing their appeal for information, as they investigate a huge bushfire at Nundle last month.
Firefighters were called to the blaze on October 27.
It burnt through more than a thousand hectares before they could bring it under control.
It's now believed it may have been deliberately lit.
"It puts people at risk, it puts the community at risk, it puts property at risk. So, we don't want these people walking around doing this sort of stuff."
Anyone with information is urged to contact Crime Stoppers.
(AUDIO IN PARTS)