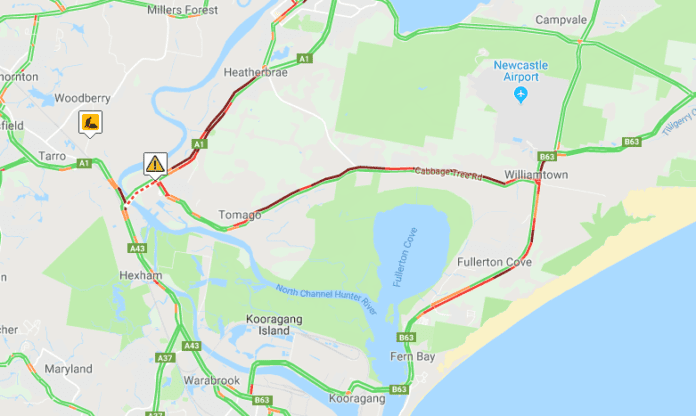 UPDATE | Earlier delays have eased, although traffic on Nelson Bay Road remains heavy.
—–
There's significant delays for motorists making their way home this afternoon, after an earlier crash on Maitland Road at Hexham.
BREAKING | A motorcyclist is being treated by paramedics after his bike collided with a truck on the New England Highway at Hexham. Sources have told @nbnnews the 21-year-old only received his license three days ago. Reported to be in a serious condition. pic.twitter.com/79Mf7JCb3v

— Georgia Anderson (@GAndersonNews) August 2, 2019
Southbound lanes of the Pacific Highway between Tomago Road and the New England Highway were closed for a number of hours, with nearby roads reduced to a crawl.
READ MORE | MOTORBIKE RIDER SERIOUSLY INJURED IN MAITLAND ROAD CRASH
Delays on the Pacific Highway are stretched back to the Adelaide Street roundabout at Raymond Terrace, while the run along Tomago Road is slow.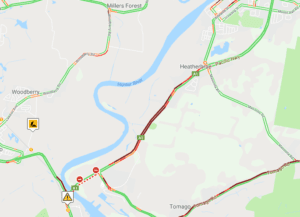 Nelson Bay road is also feeling the pinch, while those using Woodberry Road to avoid the traffic can still expect some delays.
LATEST INFORMATION | www.livetraffic.com