After days of searching and waiting for a break in the weather, whale rescue teams have had a win, freeing a humpback tangled in fishing ropes and buoys off Seal Rocks.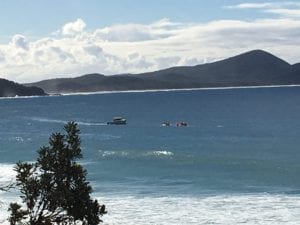 The ORRCA group and National Parks held fears for the eight-metre whale after it was spotted trailing five large floats at the weekend.
Teams in rubber dinghies got close enough today to cut the ropes away, leaving the giant mammal to continue on its trip north.