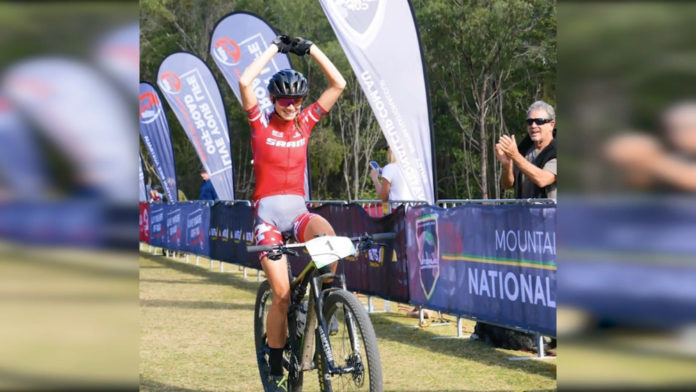 Champion cyclist Holly Harris has snagged her second win in as many weeks, winning gold at the Mountain Bike Australia Championships in Brisbane.
The 22-year-old had previously won silver at the event numerous times.
Harris dominated with a 20 second win over experienced competitor Cristy Henderson at the event on Sunday.
The win comes just two weeks after Harris and her father won the pairs division at the Port-to-Port Mountain Biking event.
(VISION ONLY)