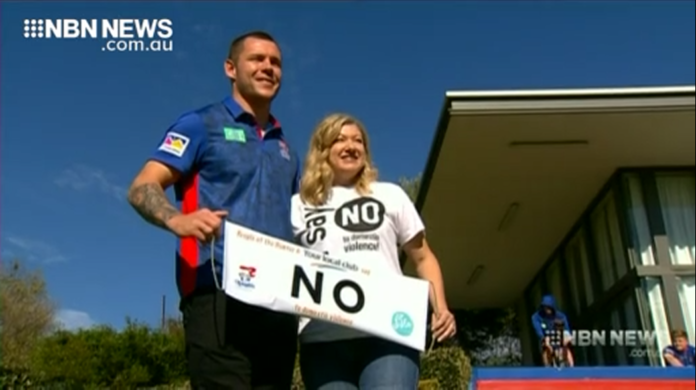 The Newcastle Knights are once again joining forces with Hunter charity 'Got Your Back Sista' to say no to domestic violence.
More than 8,000 banners will be handed out at the club's home game against the Bulldogs next month.
"It really is setting an example to the wider community, other sporting clubs and other organisations as well that we all need to stand together and raise our voice to end the problem," said Melissa Histon from Got Your Back Sista.
Knights player, David Klemmer adding, "I've got three boys I want to make sure I raise them the right way and how to respect people and that's something I am big on it's a good opportunity to show my kids that their dad is doing a good thing"