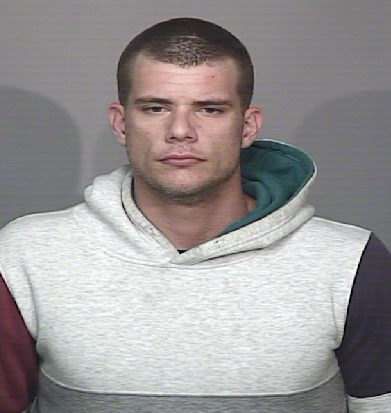 A man has been on the run for more than 24 hours after escaping Singleton Police Station on Wednesday.
Police are now stepping up their search to locate Jay Bill Mason, after extensively scouring Singleton and the surrounding region today.
The 26-year-old is wanted on outstanding warrants, after breaching his parole.
Police believe he may still be in the Singleton area and residents are urged not to approach him if they see him, but contact Crime Stoppers immediately on 1800 333 000.
Mason is described as being of Caucasian appearance, 195cm-200cm tall, with a thin build and short brown hair.
He has a 'Jim Beam' tattoo on his back and a 'RIP' tattoo on his arm, along with other tattoos on his body.
He was last seen running past a bottle shop on George Street, Singleton, shirtless, wearing navy blue shorts with a floral print, and white ankle socks.