Police are on the hunt for three men, captured on CCTV vandalising a Marine Rescue Base at Point Danger on the New South Wales Queensland border.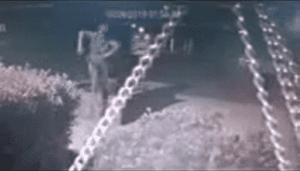 The vision shows the group throwing building materials, including a metal plate and a concrete cover from the base, over the cliff edge at around 11 o'clock on Tuesday night.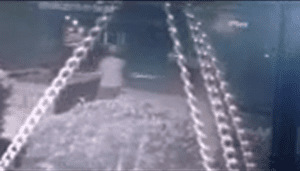 The items narrowly missed a security guard working on a film set below.
Marine Rescue Unit Commander, Glenda Ashby said, "This act of stupidity could have had a horrific outcome. It could easily have killed the man or caused him to be severely injured".
Volunteers at the base replaced the items, only for two people to return at around 10pm on Wednesday, again throwing the items off the cliff.
Anyone with information is asked to contact local police.