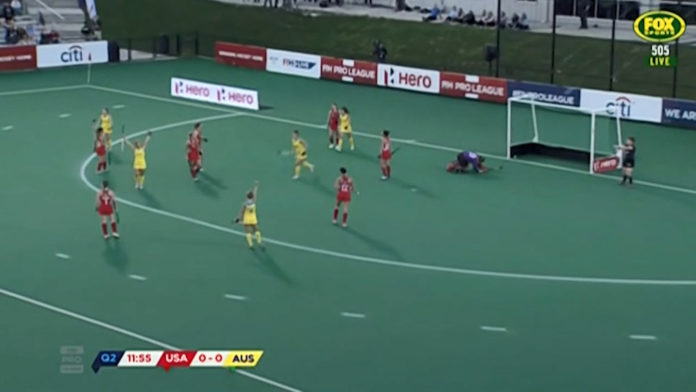 The Hockeyroos have rebounded from their shootout loss to Argentina, beating the USA early this morning in Pennsylvania.
Tamworth's Kate Jenner was back experiencing success at the top level, having made her long-awaited return for the Hockeyroos last weekend.
Australia dominated the USA, winning four-nill, three off those goals coming in the final quarter.
PLEASE NOTE: AUDIO UNAVAILABLE.