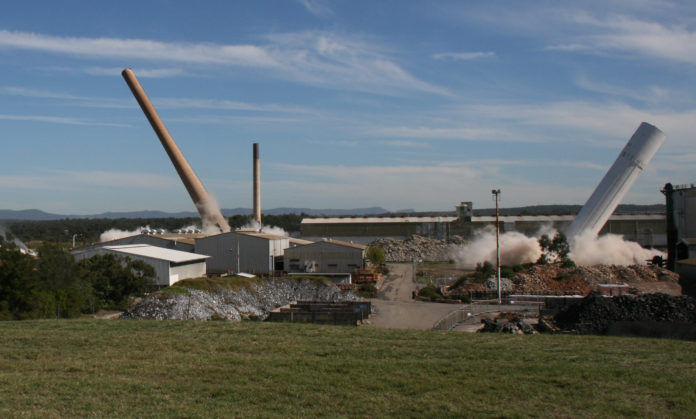 The skyline at Kurri Kurri looks a little different tonight, after the demolition of stacks at the former aluminium smelter site.
A feature of the town for 50 years, the largest one – standing 140 metres high – could be seen from kilometres.
Today, without fanfare and under tightly-controlled conditions due to public safety concerns, that chimney and two smaller stacks were brought down.
At its peak, the plant employed around 500 people.