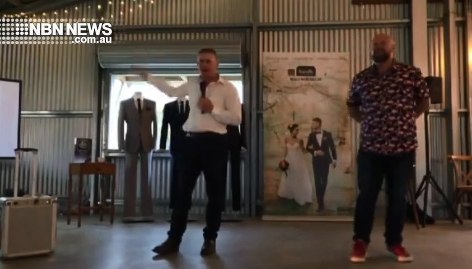 One lucky Hunter couple has locked down their special day, while raising funds for Camp Quality.
The ultimate wedding package, organised by the Two Monty's, was auctioned off on Valentine's Day, for just shy of $35,000.
All the bells and whistles of the ceremony will be donated, and every dollar will go directly to helping children battling cancer in the Hunter.
The couple will celebrate their nuptials on July 20.
(NO AUDIO)