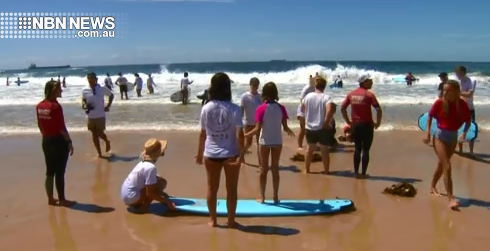 Autism program Surfing the Spectrum welcomed a local athlete on Saturday.
World champion cliff diver Rhiannan Iffland swapped the diving board for a surf board, to join some of the Hunter's happiest groms.
"I love the ocean and I love being involved, and I think it's a really good cause, as soon as I heard about it I talked to Tahlia and I said hey I wanna come up and have a bit of fun with these kids." – Rhiannan Iffland, High Diving Athlete.
The program will expand to Port Macquarie for the first time in early March.
(AUDIO IN PARTS)