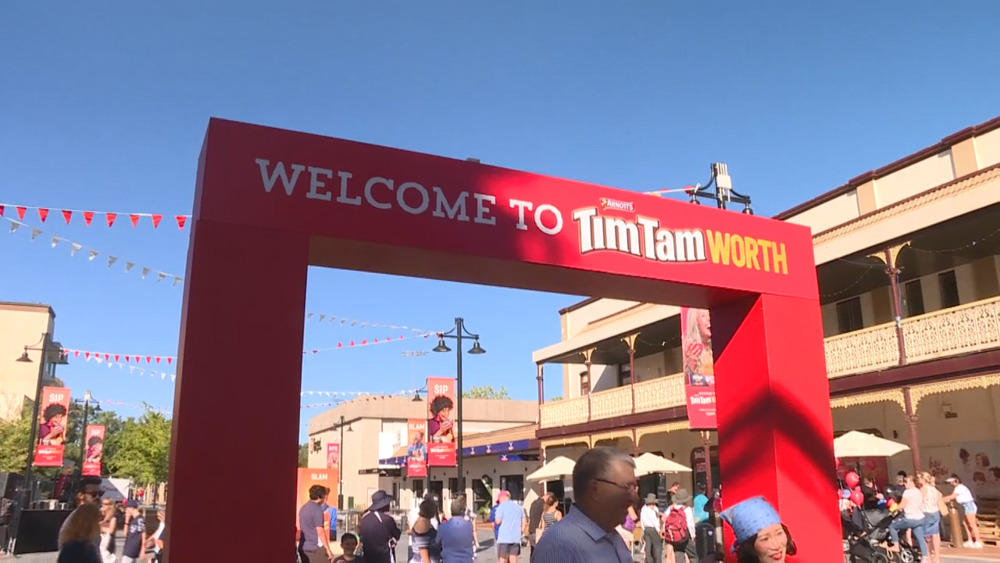 There may only be nine biscuits to a pack, but today's Tim Tamworth festival packed a decent crowd.
Australia's most iconic biscuit worked its way through Fitzroy Street Plaza, giving lovers of the Aussie icon a chance to taste-test new flavours.
"A traditionally iconic name of Arnotts, and a traditionally iconic name of Tamworth… We are truly an iconic Australian city, and great to have a bit of light, Aussie humour to celebrate the birthday of Arnotts."
Renowned chef, Poh Ling declared her love of the tasty treat… giving the Tim Tam Slam her best efforts.
(AUDIO IN PARTS)