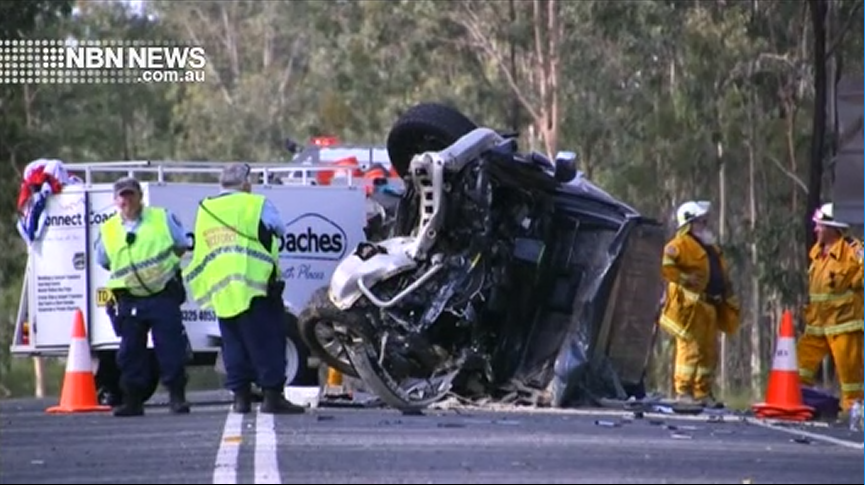 More details have emerged about a horrifying crash near Grafton, which left one man dead and five others in hospital.
The crash happened on the Summerland Way at Clifden, around 20 kilometres north of Grafton, just before 3 o'clock on Saturday afternoon.
Initial investigations suggest a white sedan crossed onto the wrong side of the road, and collided head on with a northbound 4WD.
The male driver of the sedan died at the scene, while his wife, who was the only passenger in the car, was trapped for almost two hours.
She was eventually flown to Gold Coast University Hospital in a serious condition.
Four people travelling in the 4WD, including two children, were taken to Grafton Hospital for treatment.
All four suffered severe shock.
The Summerland Way was reopened just before 10 o'clock on Saturday night.
(VISION ONLY)