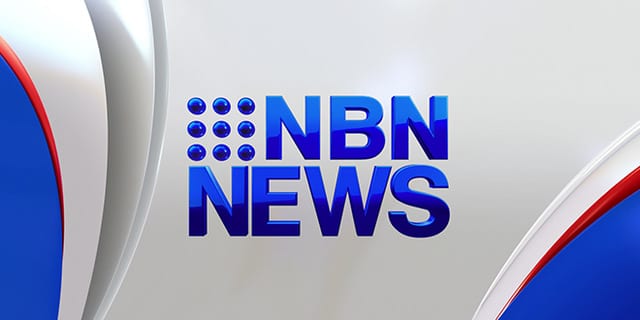 This year our reporters travelled far and wide to bring you a variety of feature stories from tassie devils to ground breaking innovations and roller derby to troops training in East Timor.
Revisit your favourites or catch up on ones you may have missed in our look back at NBN's feature stories in 2012.
BOSS LIFT – December 2011
At the end of last year NBN's Blake Doyle and Pete McDonald travelled to East Timor where Australian troops have been on the ground since 2006 – helping keep the peace in a newly independent nation.
A large part of the 460-strong force is Army Reserve from Northern New South Wales, and some of the diggers invited their day job bosses to come over and see what they are capable of.
In a two part series we brought you the story of their travels, in what's known as Exercise Boss Lift.
Part 1
Part 2
TIGER MOTH
For most people, touring the Hunter's famous vineyards involves a bit of a drive, and some bumpy country roads.
But now sightseers can get a whole new perspective on the area – if they're game.
NBN reporter Diana Bushby explains.
DEVIL ARK
In June our reporter Stephanie Jeanes travelled to the picturesque Barrington Tops to find out how one of the country's most important conservation projects was progressing.
Devil Ark, an ambitious plan to save a national icon, was created over two years ago and NBN was there as the second breeding season got underway.
COAL MINE UNDERGROUND
The Australian economy relies heavily on it, and it supplies countless items we use every day.
But what really goes on in a modern-day coal mine?
Kath Landers took a tour downunder, for a closer look at one of our most crucial and controversial commodities.
BURNING MOUNTAIN
The Upper Hunter is home to some of the country's richest coal reserves, creating conflict for those who live off the land, and those who mine it.
Just outside Scone lies a natural phenomenon which is now at the centre of a burning debate.
Kath Landers explains.

NADEN TOURISM
It was the manhunt that captivated a nation, and thrust the town of Gloucester into the spotlight.
But not all publicity is good publicity – locals found the media frenzy over former fugitive Malcolm Naden triggered a sudden downturn in tourism.
Now, four months since his capture, the industry is well and truly back on its feet, as reporter Stephanie Jeanes discovered.
ONLINE DATING
For some, the quest to find love can be long and tedious, and now more and more people are turning to the internet to find "the one".
It was once seen as a last resort, but today the online dating industry is thriving throughout Australia, as reporter Stephanie Jeanes discovered.
TATTOO BOOM
Tattoos were once a sign of rebellion or masculinity, proudly worn by the likes of bikies, rockstars, soldiers and sailors.
But now their reach is far wider.
The tattoo industry is currently booming, with both sexes indulging in body art – and in some cases taking it to the extreme.
MIRACLE BABIES
Seeing your newborn child for the first time is meant to be one of the happiest moments of your life.
But things don't always go according to plan – with many premature or sick infants having to spend time in intensive care.
Now some mums who've experienced that are helping to make the ordeal a little easier for other parents.
ROLLER DERBY
Roller Derby has a reputation for being brutal and chaotic, but in Newcastle, it's attracted an unlikely group of devotees.
People who've dedicated their lives to ensuring the wellbeing of others, are muscling up and putting on the skates.
BACK TO THE FUTURE
Electric vehicles are touted as the way of the future, but they haven't exactly had the coolest image… until now.
Inspired by an iconic 80s movie, a Newcastle man has given a famed car a fresh start, and it's powered with a plug.
Get ready to go back to the future.

WORLD WAR TWO HITS NEWCASTLE
70 years ago today, the second world war arrived in spectacular fashion on Newcastle's doorstep.
The Japanese submarine I-21 unleashed a barrage of shells that landed all over the city.
For the first time, new computer animations give us the most realistic picture yet of how the dramatic attack unfolded, and how the men manning Newcastle's guns famously fought back.
CHARITY GIVES HORSES A SECOND CHANCE
The horse breeding industry can produce champions, but horses that aren't quite up to standard don't always have a future.
A charity in the Hunter Valley is attempting to save those sent to slaughter, but sadly it's struggling to meet demand.
ONE PUNCH
Part 1
It's the moment of madness that can leave someone seriously injured, disabled – or dead.
A single, wild punch thrown in anger, often after too many drinks.
The victim falls and hits their head, with devastating consequences.
It is happening all too often in Australia, and in our three part series we speak to survivors and their families – and look at how police and the justice system are dealing with the growing problem.
Part 2
With the party season now in full swing, police are again cracking down on violence, fuelled by drink and drugs.
In this part we have advice from a senior police officer about avoiding trouble – and a trauma expert explains what happens to the brain in a king hit.
Part 3
In part 3 we examine whether our legal system is failing us when attackers are not charged with murder for king hits that kill.
In Western Australia, a one punch homicide law is already in place, and some are calling for a similar stance here.
We hear from one of New South Wales's most senior barristers.
INNOVATORS SERIES
There are plenty of good ideas around, but it takes drive and determination to turn them into something really useful.
This year Natasha Beyersdorf put together a series of stories on those taking imagination to innovation.
GREEN BUBBLER
Water is a precious resource, and conserving it, a challenge for communities the world over.
In the following story we meet a man who is doing his bit for the cause, creating a drinking fountain that tackles some big environmental issues.
MILITARY SIMULATION SYSTEMS
The Nelson Bay-based company selling military simulation systems to the world.
ELECTRIC BIKE
There's plenty of buzz around electric vehicles right now, and a Newcastle man is leading the charge on two wheels.
As our series continues, highlighting the Hunter and Central Coast Innovation Festival, we ride into the fast lane with Catavolt… a motorbike that's electrifying racetracks, and could soon be headed for the road.
RISING STAR' MAKING BREAKTHROUGH IN TREATMENT OF FORM OF LEUKAEMIA
In this story we head into the lab with a medical researcher who is tackling one of the most deadly forms of cancer.
Dr Nikki Verrills has been named a rising star for her work towards finding better treatments for a type of leukaemia.
POWER OF FLIGHT
The power of flight has always fascinated mankind, and nature does it best … just think of the birds or the bees.
In the following story we meet an engineer who has set about creating a robotic flying insect.
And, it'll be designed with global good in mind.
BUSINESS WHIZ HELPING HEALTH BOSSES BALANCE THE BOOKS
Anyone who's ever tried to balance the family budget knows what a tricky task it can be, but imagine juggling billions of dollars where lives are at stake.
That's the stressful job health administrators face and it's only getting harder.
We meet a business whiz who's helping health bosses manage the seemingly impossible.
SEARCH FOR CANCER CURE
There are few more noble pursuits in life than searching for a cure for cancer, but it's been something of an accidental career path for a Newcastle chemistry professor.
We profile the work of Adam McCluskey, an Australian pioneer in a new field of research which promises better drug treatments.
And it all began over a beer.
FIGHT AGAINST OBESITY
This feature profiles the dietician at the forefront of the fight against obesity… teaching us how to make healthy food choices.