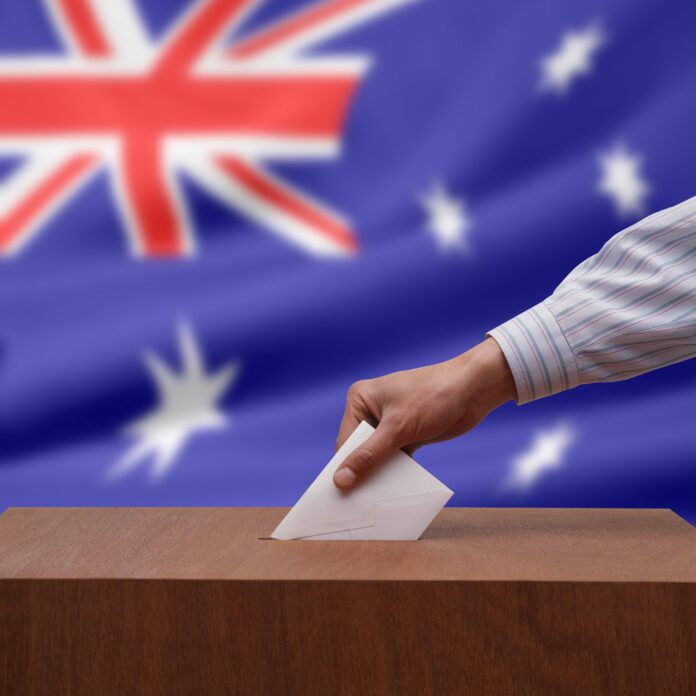 Hunter – Labor, 3% margin – sees Labor's captain pick Dan Repacholi trying to take Joel Fitzgibbon's crown. Joel has held the seat for 26 years. He got stung at the 2019 election by an anti-Labor swing to One Nation. James Thomson (Nats) making a strong play for this. Also a proxy showdown for Australia's energy and coal debate with this seat encapsulating a majority of the region's coal communities, mines and power stations.
Paterson – Labor, 5% margin – held by Meryl Swanson since 2016. She was comfortably re-elected in 2019, but as in neighbouring Hunter, there was a big anti-Labor swing at the last election that ate into her margin. Brooke Vitnell (Libs) is making a serious play for this electorate, with no expense spared campaigning. Her husband is Julian Leembruggen, Scott Morrison's comms adviser. The seat includes Port Stephens, Kurri Kurri, Maitland, Medowie, Nelson Bay, Raymond Terrace and Williamtown. 
Dobell – Labor, 1.5% margin – held by Emma McBride since 2016. The Libs like their chances here with an ever shrinking Labor margin in previous elections. The Libs candidate is Dr Michael Feneley, who unsuccessfully stood in Kingsford Smith in 2010 and 2016. He is a leading cardiologist, receiving the Order of Australia in 2012. The seat includes Gosford, Terrigal, The Entrance, Bateau Bay, Berkeley Vale, Toukley, Budgewoi and Wyong.
Robertson – Liberal, 4.5% margin – held by Lucy Wicks since 2013. Robertson is a bellwether seat north of Sydney, it's been won by the party forming government at every election since 1983. Includes parts of Gosford, Woy Woy and Terrigal. Labor candidate Dr Gordon Reid seen as a major threat here, despite a significant swing back towards the Libs in 2019.
Richmond – Labor, 4.1% margin – held by Justine Elliot since 2004. An interesting seat with Labor losing the primary vote to the Nats, but winning on Green preferences. A region that includes Byron and Mullumbimby – it's seen a huge rise in the Green vote at recent elections with an influx of affluent retirees and those seeking an alternative lifestyle. The seat includes Ballina, Bangalow, Byron Bay, Lennox Head, Mullumbimby, Murwillumbah and Tweed Heads. 
Page – Nats, 9.5% margin – held by Kevin Hogan since 2013. Somewhat of a bellwether having gone the direction of the government since 1990. 2019 saw a huge swing towards the Nationals. This electorate has a diverse voting base with strong Greens voters in towns like Nimbin and others north of Lismore, mixed with a strong band of loyal Nats voters inland and south. Flood recovery and the North Coast's major housing crisis will no doubt guide voting trends, this is the platform of both Kevin Hogan and Labor's candidate Patrick Deegan. The electorate's main centres are Casino, Lismore and Grafton, the electorate also including Woolgoolga and some northern parts of Coffs Harbour.
Lyne – Nats, 15.2% margin – held by David Gillespie since 2013, Minister for Regional Health. Lyne runs along the coast from Port Stephens to just south of Port Macquarie. It is based on Taree and Forster-Tuncurry but also includes Hawks Nest-Tea Gardens, Gloucester, Dungog, Laurieton and Wauchope. Taree in the Manning River valley is a traditional rural service town that has been re-inventing itself since the Pacific Highway by-pass was built, while most of the communities on the coast have seen huge growth as retirement havens and holiday destinations.
Cowper – Nationals, 11.9%  margin – held by Pat Conaghan, who won comfortably in 2019. Cowper has been held by the Nationals since 1983 and before that the Country Party from 1972. Between 2008 and 2013 Cowper was the National Party's only North Coast seat. Cowper normally records a National two-party preferred vote 5-10% higher than the Coalition's state two-party preferred vote. It covers Coffs Harbour to Port Macquarie, including Dorrigo, Nambucca, Kempsey and South West Rocks. 
New England – Nationals, 17.6% margin – held by Barnaby Joyce since 2013. Very safe national seat. This electorate covers the rich agricultural districts of the New England tablelands and north-west slopes in northern New South Wales. From south to north, main centres include Tamworth, Armidale, Scone, Murrurundi, Quirindi, Glen Innes, Inverell and Tenterfield. New England covers 66,394 square kilometres or 8.3% of New South Wales and is the third largest electorate in the state.