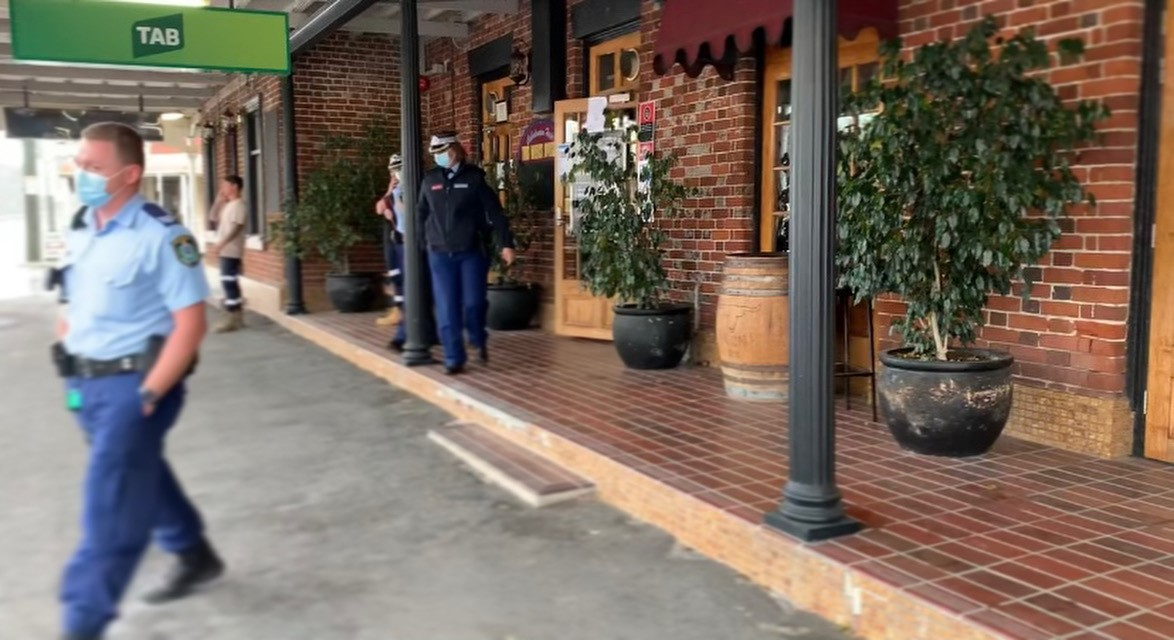 Police have returned to the Caledonian Hotel at Singleton for a second day in a row.
Just after midday on October 11, police attended the licensed premises at George Street, after reports the licensee was in breach of the Public Health Order.
Police spoke with the licensee – a 57-year-old man – and an employee – a 54-year-old man.
Police issued $1,000 Penalty Infringement Notices to two people.
Following further inquiries, the licensee was issued a PIN for not taking reasonable steps to ensure unvaccinated adults were not on the premise.
We'll have more details – tonight at 6pm.