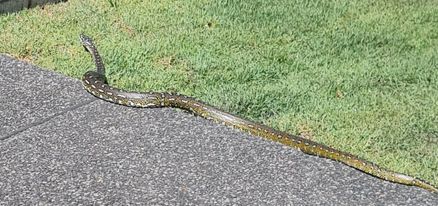 If we needed a reminder that summer is on its way in the Hunter, here's one that's certain to make the people of Ashtonfield pay attention.
A resident was simply going about their day when thy spotted this large snake slithering across the road and down their driveway.
Happy to keep their distance, and allow the newcomer the opportunity to pass through the neighbourhood undisturbed.
People are reminded to keep clear of all snakes – which are a protected species in Australia – and call a licensed snake catcher if it needs removal.