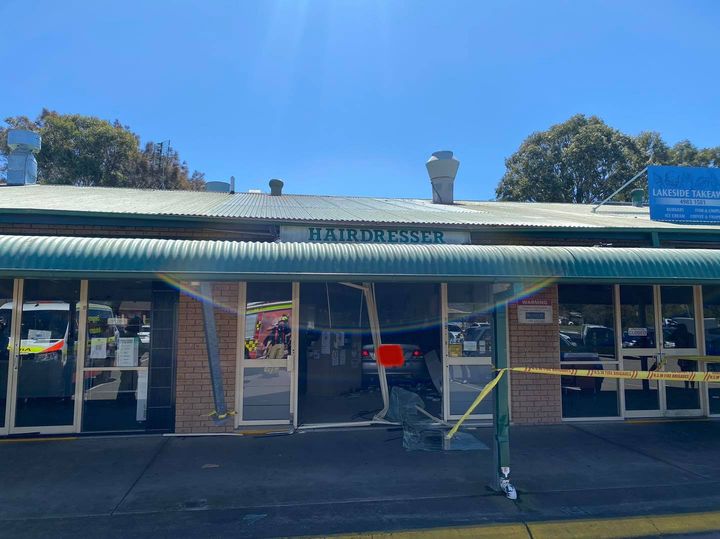 A driver has been left shaken, after driving into the front of a hair salon at Raymond Terrace.
Emergency services were called to Lakeside Shopping Village around 10.30 this morning, to find the woman sitting in her car and major damage to the building.
She was taken to the Calvary Mater Hospital to be treated for shock.
Two fire crews remain on scene to assess the structural integrity to the building.