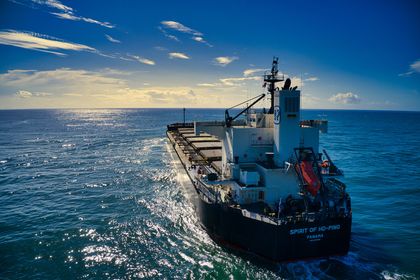 Medical care continues to be provided to 11 COVID-positive people on a container ship off the coast of Newcastle.
A New South Wales Health spokesperson has confirmed that a specialist boarded the Spirit of Ho-Ping by helicopter yesterday, assessing all 21 crew members.
There has been no increase in case numbers.
The vessel most recently sailed from the Philippines and has not docked in Australia.