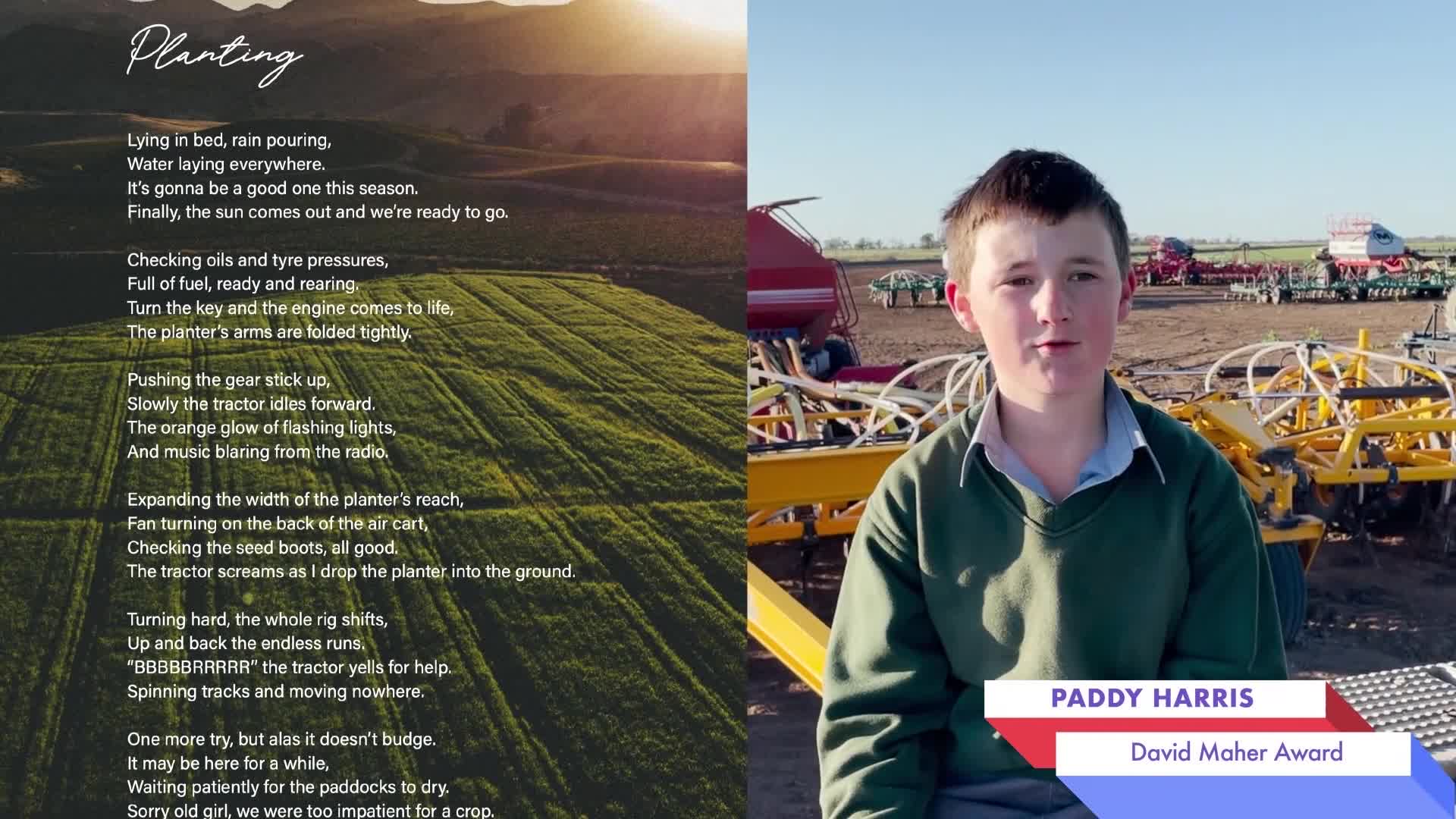 The North West's budding writers have beaten students across the country in this year's Dorothea Mackellar Poetry Awards.
Young people from Curlewis, Rowena, Maules Creek and Gunnedah have all had the chance to read out their winning work in a virtual award ceremony.
Among them, Rowena Public School's Paddy Harris – who wowed with a poem about preparations for crop planting.
Around 7,500 primary and high school students took part in the competition.
[AUDIO IN PARTS]