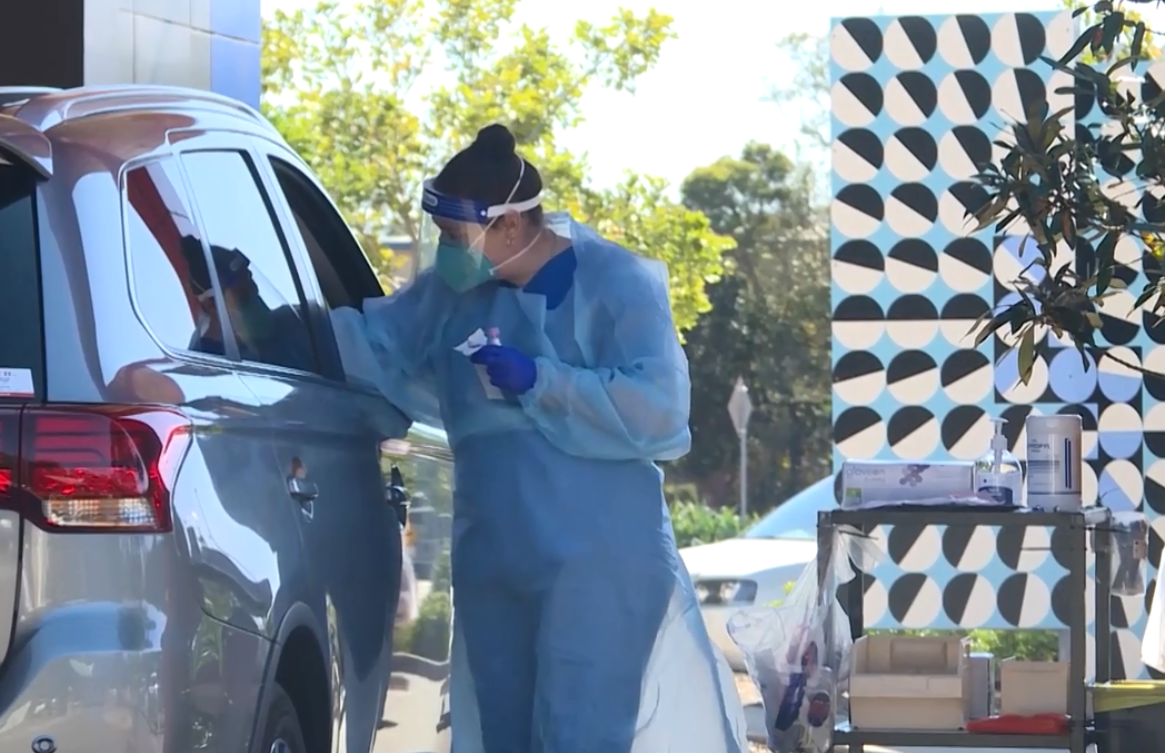 New South Wales has recorded 1257 new locally acquired COVID-19 cases, as the Hunter sees a spike in infections.
Eighteen cases were recorded in the Hunter New England LHD, with at least eight of them out in the community while infectious.
"In regional New South Wales we have seen a stabilisation in cases," Premier Gladys Berejiklian said.
"However, in Hunter, the Central Coast and Wollongong we've seen an increase in cases."
Five of the cases are from Newcastle – two in Mayfield, one in Mayfield West, one in Elermore Vale and one in Hamilton South.
Two residents have so far tested positive to COVID-19 at community housing on Glebe Road in Hamilton South.
Around 300 residents there have now come forward for a swab at Hunter New England Health's pop up clinic, opened on Sunday.
"We take these housing complex exposures very seriously," the district's Dr David Durrheim said.
"We've seen that in Sydney where people are living in more congested housing that the opportunity that this provides the virus to spread are enormous and that's why we held a pop-up clinic."
Five of the region's cases are from Lake Macquarie – two in Arcadia Vale, one in Balcolyn, one in Blackalls Park and one in Boolaroo.
Four are Port Stephens – one in Salamander Bay, one in Nelson Bay, one in Anna Bay and one in Soldiers Point.
Two are from Maitland, in Tenambit, and two are from Cessnock – one in Greta and one in Weston.
From today, fully-vaccinated residents can take part in outdoor gatherings of up five people.
Dubbed 'Picnic Day', the gatherings are only permitted for people who live outside a Local Government Area of concern.
Premier Gladys Berejiklian, who fronted today's press conference despite signalling a reduction in her appearances, urged residents not to get complacent as restrictions gradually ease.
"Today there has been some easing of restrictions after we passed that six million jab number, but it's way too early for any of us to get complacent," Ms Berejiklian said.
"We are concerned that an unexpected event, a super spreader event can suddenly have a major setback and so whilst people start enjoying some things they couldn't enjoy last week I urge the community please do not get complacent, do not let your guard down."
Ms Berejiklian has warned that people who choose to not be vaccinated risk not being able to participate in full freedoms even at 80 per cent double dose.
"I want to make that point very clear. The government is yet to finalise its plans in relation to what happens at 80 per cent double dose," she said.
"But I want to stress again – for those of you who choose not to be vaccinated, that's your choice, but don't expect to do everything that vaccinated people do even when we hit 80 per cent."
Anyone who attended any of the following new venues listed on the specified dates and times is a casual contact (unless they have been contacted by NSW Health as close contacts) and must get tested and isolate until a negative test result is received.
BP Service Station (Cooma Road), Narrabri Tuesday 7 September from 8pm to 8.05pm
DKS Butchery, Toronto Thursday 9 September from 10.05am to 10.10am
Friendly Grocer, Stroud Sunday 5 September from 3.15pm to 3.25pm
Oasis Village Kebab Shop, Hamilton Friday 10 September from 7.05pm to 7.25pm
Rathmines Post Office, Rathmines Thursday 9 September from 11.45am to 11.50pm
IGA Plus Liquor, Wangi Wangi Wednesday 8 September from 1.40pm to 1.50pm
Wallsend Post Office, Wallsend Thursday 7 September from 4.40pm to 4.45pm
Costco Wholesale Membership Hut and Petrol Station, Boolaroo Thursday 7 September from 10.20am to 10.35am
Woolworths (Central Shopping Centre), Taree Tuesday 7 September from 6.35pm to 7pm
IGA, Rathmines Tuesday 7 September from 1.10pm to 1.20pm
Woolworths, Swansea Tuesday 7 September from 6.55pm to 7.35pm
Woolworths, Cardiff Tuesday 7 September from 9.15pm to 9.50pm
IGA Anna Bay 118 Gan Gan Rd, Anna Bay Tuesday 7 September from 11.35am to 11.45am
A full list of exposure sites can be found here.