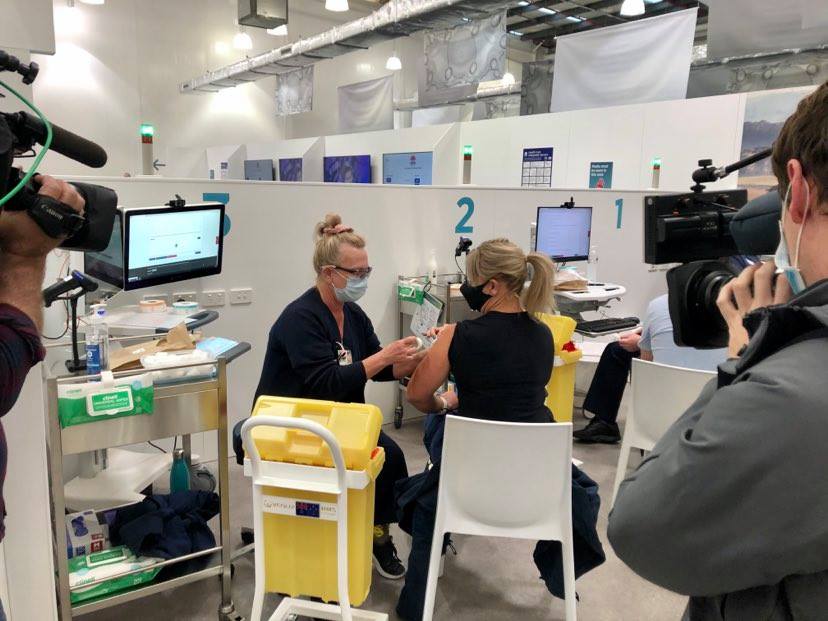 The mass COVID-19 vaccination centre at the former Bunnings site in Belmont has opened its doors, with the first locals jabbed at the new centre this morning.
The clinic went through comprehensive testing last week and over the next three weeks will ramp up to full capacity, administering up to 20,000 vaccinations a week.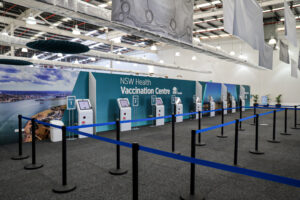 Hunter New England Local Health District Chief Executive, Mr Michael DiRienzo, said today was an exciting milestone as the vaccine rollout in NSW continues to ramp up.
"In just six weeks we have converted an empty warehouse to a built-for-purpose clinic, including medical treatment bays, waiting areas, a pharmacy preparation area, storage, staff facilities and public amenities," he said.
"It is testament to the team which has worked so hard that we have opened our doors today. I'm incredibly grateful to everyone who has contributed to the clinic's construction and operation."
From today, people who were booked to be vaccinated at the John Hunter Hospital vaccination clinic will now be vaccinated at the new mass vaccination centre. As the clinic increases capacity, more new appointments will also become available at the new centre via the COVID-19 vaccine eligibility checker.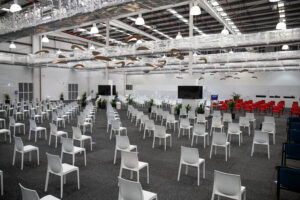 "I recognise that there is great demand for appointments across Newcastle and the Hunter, and that there have been some frustrations with booking. Please be patient as we ramp up the clinic to full capacity," Mr DiRienzo said.
"We know the COVID-19 vaccine is our best chance of keeping the virus at bay and ensuring we keep our communities safe, so we are very focussed on getting locals vaccinated as quickly as possible.
"To avoid lengthy delays and to ensure the clinic can function as it's been designed to do, please make an appointment and only attend at your allocated time."
The vaccination centre is located at 393 Pacific Highway, Belmont and employs up around 100 nurses and 25 pharmacists/pharmacy technicians, in addition to around 200 other support staff.