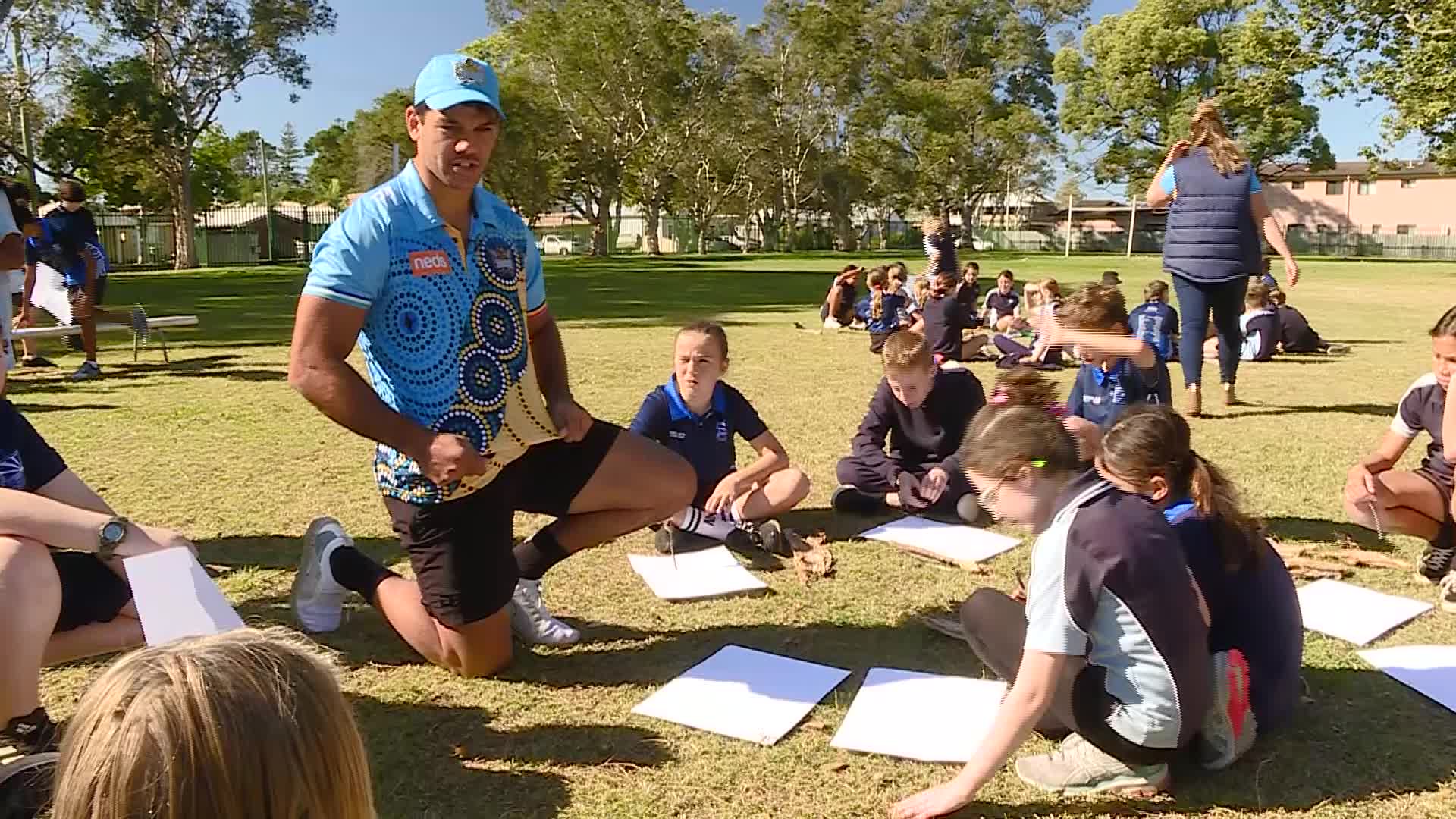 Ahead of the Gold Coast Titans' Inspire Round this weekend, players Brian Kelly and Jamal Fogarty visited Ballina Public School this afternoon.
The players led traditional painting and cultural activities with eager students.
It was a homecoming for Kelly who attended the school in his early years.
"As soon as I got here just a flashback of memories – the school looks a bit more smaller than what I remember it to be. I definitely see myself in some of these kids faces," Kelly said.
Titans Captain, Jamal Fogarty, has praised the club's representation of Indigenous and Torres Strait Islander players.
"We've got a fair few number of Indigenous players at our club I think we're one of the highest numbers in the NRL," Fogarty added.
The Titans will face the Sea Eagles this Sunday at Cbus Super Stadium.
(AUDIO IN PARTS)