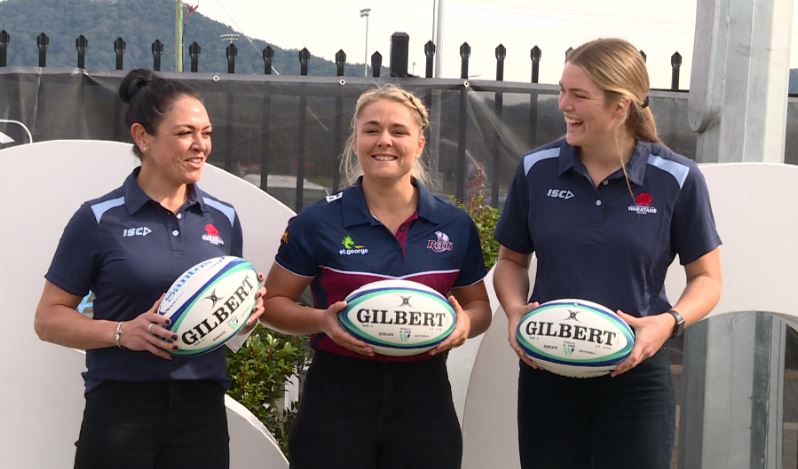 Tickets have gone on sale for this years Super W competition to be held at Coffs Harbour's C.ex International Stadium.
Every match of the competition will be ad-free, live and on demand on Stan Sport.
Coffs Harbour will host four days of rugby, including three triple headers.
General Manager, Women's Rugby Jilly Collins said, "We're now just over a week away from the tournament kicking off and I can't wait to see the best players from around Australia competing for the fourth Buildcorp Super W title."
"I am particularly looking forward to the matches in Coffs Harbour and a big thanks to the NSW regional government for supporting the tournament and making it possible."
Tickets are priced at $10 for a day pass and are available through Ticketek.
2021 Buildcorp Super W Coffs Harbour Matches
Round 1:
Western Force v President's XV, Thursday 24 June, 2:00pm, C.ex Coffs International Stadium, Coffs Harbour
Round 2:
Brumbies v President's XV, Sunday 27 June, 11:00am, C.ex Coffs International Stadium, Coffs Harbour
Melbourne Rebels v Queensland Reds, Sunday 27 June, 1:00pm, C.ex Coffs International Stadium, Coffs Harbour
NSW Waratahs v Western Force, Sunday 27 June, 3:00pm, C.ex Coffs International Stadium, Coffs Harbour
Round 3:
Western Force v Melbourne Rebels, Wednesday 30 June, 11:00am, C.ex Coffs International Stadium, Coffs Harbour
Queensland Reds v President's XV, Wednesday 30 June, 1:00pm, C.ex Coffs International Stadium, Coffs Harbour
NSW Waratahs v Brumbies, Wednesday 30 June, 3:00pm, C.ex Coffs International Stadium, Coffs Harbour
Finals:
3 Pool A v 3 Pool B, Saturday 3 July, 9:00am, C.ex Coffs International Stadium, Coffs Harbour
2 Pool A v 2 Pool B, Saturday 3 July, 11:00am, C.ex Coffs International Stadium, Coffs Harbour
1 Pool A v 1 Pool B, Saturday 3 July, 1:00pm, C.ex Coffs International Stadium, Coffs Harbour