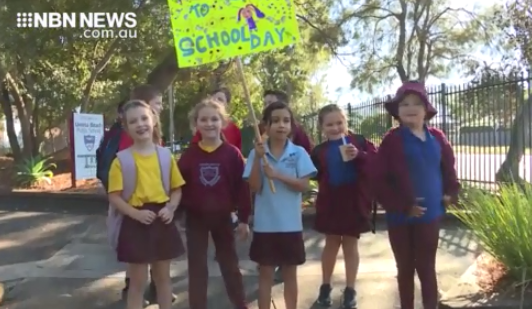 Now in its 22nd year, National Walk Safely to School Day continues to encourage primary school children to walk and commute safely to school.
This year, Umina Beach Public School had a record number of participants take part, with up to half of the 700 students all walking their way to school this morning.
The initiative also highlighted road safety concerns in the area.