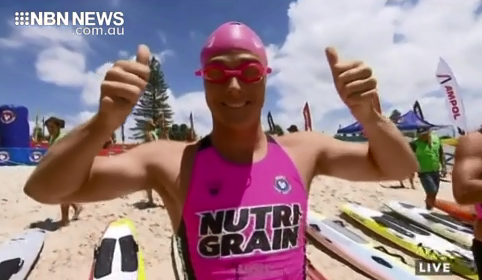 Redhead ironman Dan Collins has bagged a top 10 finish in the first round of the national series at Kingscliff.
Tickled pink after earlier postponements, the 24-year-old got off to a strong start, and was in the top four for most of the race.
But he dropped back in the last board leg and eventually finished 10th.
"They go up and around, Collins, Bevilacqua, Poole, Askew, they will just finish in and outside the top 10."
Ali Day blitzed the competition to claim the opening round.
Racing continues tomorrow.