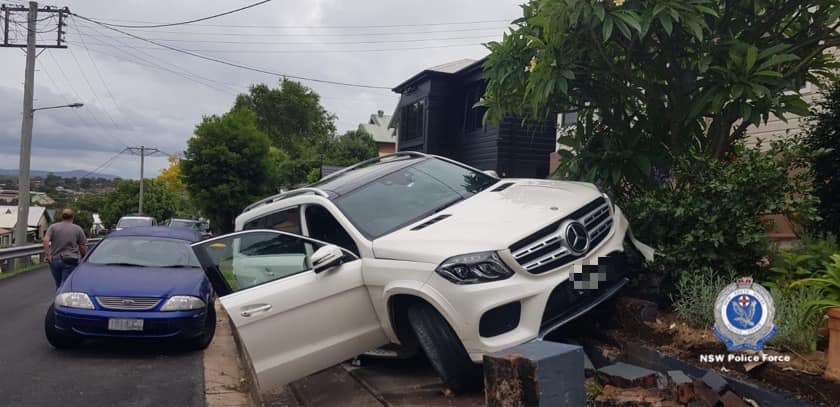 Police have charged a disqualified driver after he allegedly stole a Mercedes from Hamilton South.
The 30-year-old is accused of taking off in the vehicle at around 6pm yesterday, after the owner briefly left the keys in the ignition to go inside their house.
The car was spotted being driven erratically along Bull Street at Mayfield and police say they saw the man using a mobile phone behind the wheel.
When police attempted to arrest the driver, he allegedly accelerated, mounting the footpath and crashing into a garbage truck and a second vehicle, before hitting a retaining wall.
He then fled on foot but police quickly caught up with him.
The man, from Parklea, was disqualified from driving until November.
He was taken to hospital with minor injuries and later charged with several offences.
He has been refused bail to face Newcastle Local Court tomorrow.