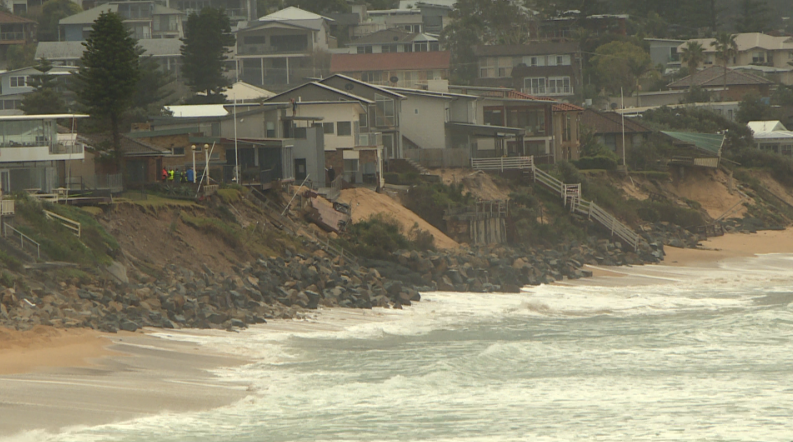 The state government has pitched in nearly $1 million for emergency works to tackle erosion at Wamberal Beach.
Thousands of tonnes of boulders, rock bags and sand were used to sure up the dune, following a series of East Coast Lows in July.
However, no funding has been provided for measures to stop erosion at The Entrance North.
(VISION ONLY.)