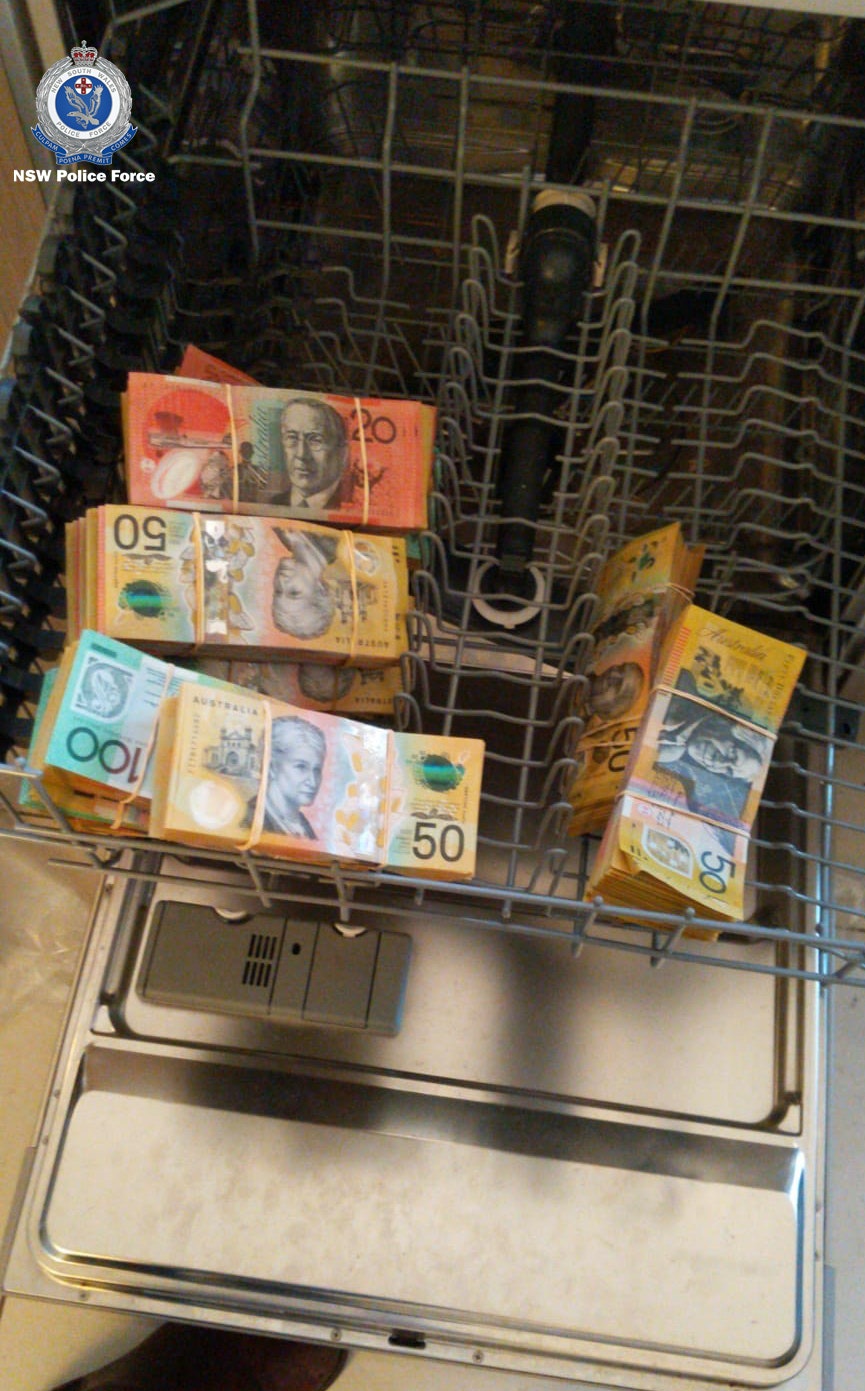 Police have arrested two men after they were found with a commercial quantity of drugs and a quarter of a million dollars inside a dishwasher.
The men were charged with supplying firearms and prohibited drugs after two kilograms of MDMA, two kilograms of cocaine, ice, cannabis and a pistol were also allegedly found.
Just after 10 o'clock yesterday morning, police arrested a 34-year-old man at a carpark on St Johns Road at Jilliby on the Central Coast.
He was taken to Wyong Police Station and charged with 28 offences, to appear at Wyong Local Court today.
Meanwhile just after 11am yesterday, detectives spoke with a 33-year-old man at a hotel at Reservoir Road at Arndell Park in Sydney.
During a search of his vehicle, officers say they found MDMA, cocaine, and $10,000 cash, and the vehicle was taken for forensic tests.
The man allegedly attempted to resist police, before he was arrested and taken to Blacktown Police Station.
Soon after the arrest, police searched two units at Blacktown and Toongabbie where they allegedly located cocaine, MDMA, ice, cannabis, and other equipment.
Detectives say they also took a loaded pistol, ammunition, a flick knife, a money counting machine, mobile phones and documents.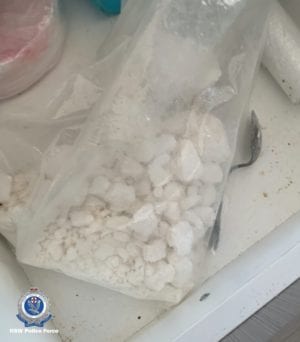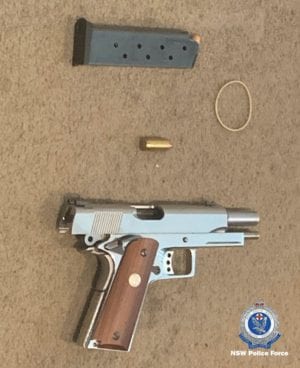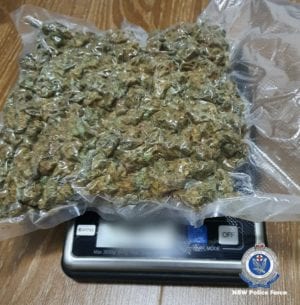 At the Blacktown property, $250,000 cash was found in a dishwasher.
All items have been taken for forensic tests.
The Toongabbie man faces eight charges, and will appear at Blacktown Local Court today.
Police allege he was involved in the supply of prohibited firearms and the large-scale supply of prohibited drugs across the state.
Drug and Firearms Squad Commander, Detective Superintendent John Watson, said police are actively targeting individuals and criminal groups selling firearms across the state.
"Police and the community know just how devastating guns can be in the wrong hands and we will continue to target anyone responsible for engaging in this type of dangerous criminal activity.
Investigations are continuing.