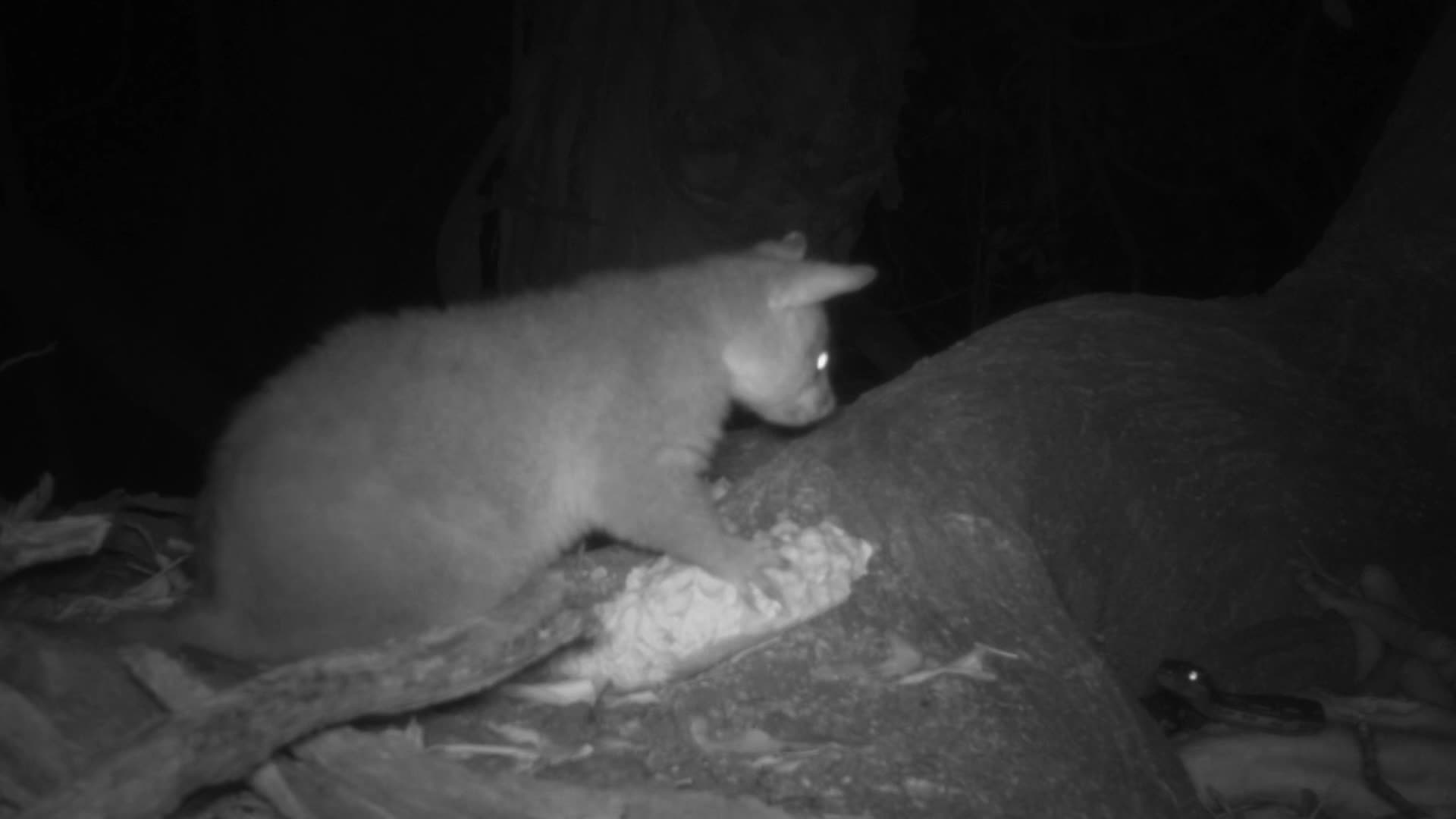 After years of drought and a horrific bush fire season the endangered brush-tailed rock wallaby is making a comeback in the North West.
Hidden cameras captured more than 20 wallabies, gnawing on food in a National Park, south east of Nundle.
Brush- tailed possums, wombats and several native birds were also sighted.
(VISION ONLY)