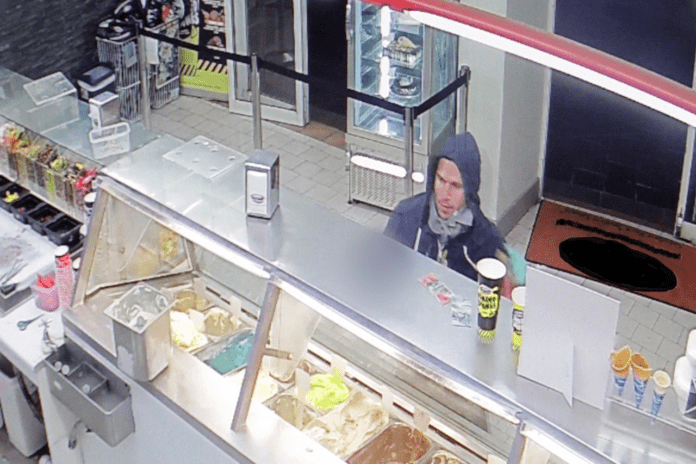 Police have released an image of a man who robbed an ice-cream store at The Entrance.
Just after 8pm on Wednesday March 4, a man armed with a firearm entered Cold Rock on The Entrance Road, threatening a 17-year-old staff member.
He allegedly stole cash and ran from the store.
The owners of the ice cream shop say they've never had an incident like this in 17 years.
He's described as being of Caucasian appearance, 180 centimetres tall, of a thin build, aged in his 30s or 40s, and unshaven.
Anyone with information is urged to contact Crime Stoppers on 1800 333 000.