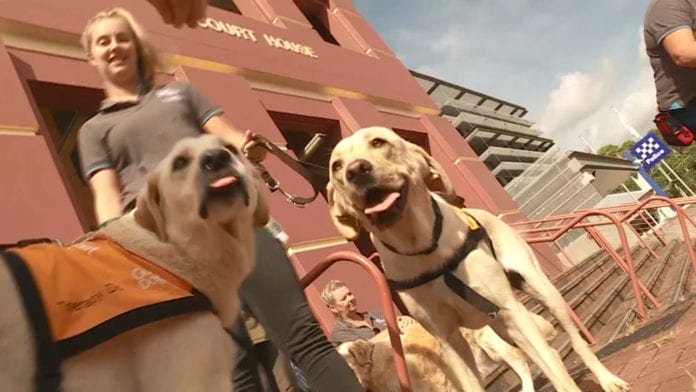 Attending court can be a daunting experience for victims and witnesses, but man's best friend is making that process easier.
After a successful year of the Canine Court Companion Program, the Lismore Courthouse is offering the perfect volunteer opportunity for dog lovers.
For information on being a volunteer please call the Guide Dogs Centre on (02) 4579 7555 or click here.