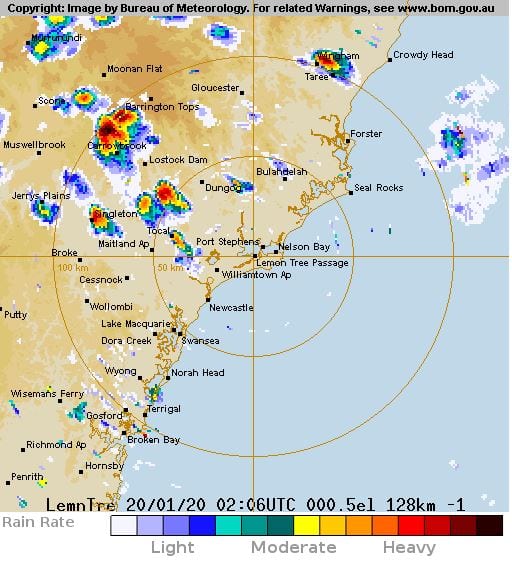 There's a severe weather warning for the Hunter, Central Coast and parts of the Mid North Coast this afternoon.
Thunderstorms are likely to produce damaging winds, potentially giant hailstones and heavy rainfall which could lead to flash flooding in Taree, Newcastle, Gosford, Armidale, Goulburn, Tamworth and Moree.
The Bureau of Meteorology has also flagged a very dangerous thunderstorm near Dungog which is moving to southeast towards the Port Stephens area.
People are advised to move cars under cover, stay away from fallen powerlines and stay clear of creeks and drains.